The nPAE 2020 Astro Calendar and booklet is now available and we can post to you free of charge anywhere in the world! They are great for individuals and clubs to plan your observations and as a giveaway at any events you run.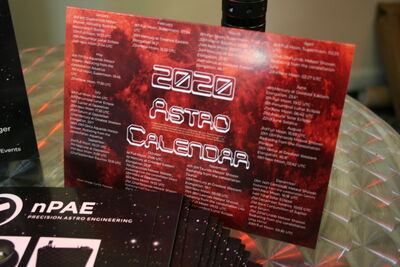 For details of how to get hold of some please see this link:
http://www.npae.net/...-available-now/
Edited by nPAE, 07 December 2019 - 01:52 PM.