We held the latest of our continuing series of USNA Astronomy Nights last night (7 December). These include an introductory planetarium show at the Academy's Class of 1935 Memorial Planetarium, a GOTO-12 mechanical/optical projector with seating for 110 people, followed by observing time with the Clark (and other more modern telescopes) at the Class of 1941 Memorial Observatory. (Side note - the "memorial" tag in both cases comes from the particular graduating class funding the acquisition and installation of a new capability for the Academy - usually at the 50 year after graduation point).
Last night, the planetarium hosted 90 people for a "stars of winter" presentation by LCDR Kai Seglem...following this, about 60 people visited the Observatory for observations with the Clark, as well as an 8" Celestron SCT from 1976; a 10" Meade LX200 SCT; and a 14" Celestron SCT upgraded with a GOTO GEM. Attendance was lower at the Observatory due to the cold weather (temperatures falling from the high 30s to the high 20s during the session); but the skies were beautifully clear and seeing was excellent for those who "came out".
Specific to the Clark...before the observing session opened, Rich Schmidt from the US Naval Observatory came over - he looks after the Clark 26" and 12", in addition to his observing duties. He was instrumental in the planning and design of the Class of '41 Observatory, and it had been many years since he had had the opportunity to come over. In addition to his helping to host the visitors at the 7.75", he schooled us in (very) gently cleaning the outer surface of the 164-year-old objective...which had picked up a thick coating of dust over the last 30 years. The difference in performance was astounding...the "excellent but slightly soft" images we were used to seeing were replaced by razor-sharp images that resembled etchings (particularly with the Moon and Saturn).
One image in particular stood out...Rich had brought a Pentax 14mm eyepiece, (producing slightly over 200X), and we were using it to observe the Moon. Looking at Gassendi, there was a sense of complete transparency (as if no objective/eyepiece stood between us and the Moon), and the detail inside Gassendi (the rilles and small details) were awe-inspiring...for the first time, I saw a clarity and level of detail that resembled the 19th century drawings of the great lunar observers.
A great night, with one of the oldest Clarks still in operation - the objective was finished in 1855, and Alvan Clark etched his name and that year on the edge of the objective.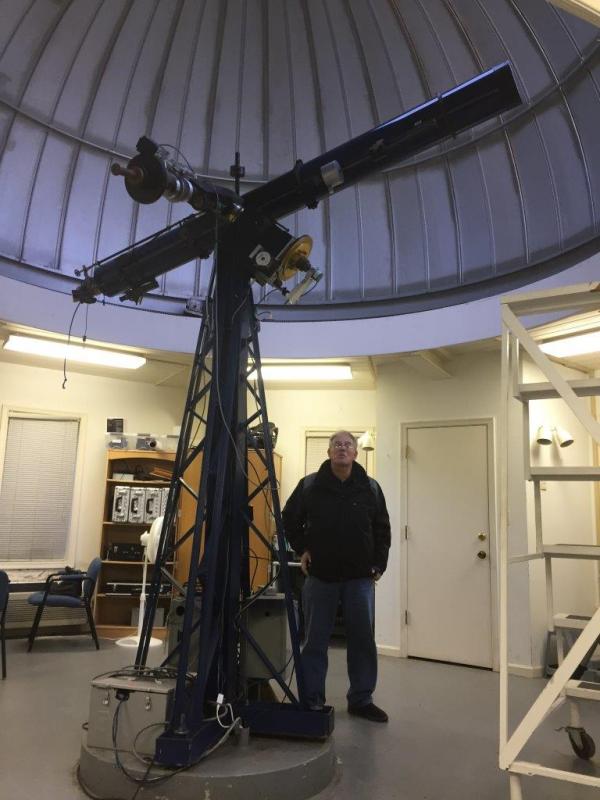 John
Edited by John Higbee, 08 December 2019 - 03:08 PM.