Some of you may remember that I sent my RASA back to Celestron UK to be collimated. It had quite a bad tilt that manifested in half of the stars on a full frame sensor being out of focus and looking like little donuts.
I received the OTA back on Friday so spent yesterday setting everything backup. The weather co-operated for just under an hour tonight and I was able to focus manually (the focus was way out and took the best part of 10 minutes to wind back in by hand with the precision focuser fitted). I need to reattach the electronic focuser which will allow far tighter stars but I managed a reasonable job by eye. I noticed that M52 has been captured in the same frame as well as NGC 7538 to the right of the image. I really can't wait for a fine night to test a few hundred subs on this region of the sky. I see in the top right a really nice band of nebulousness coming into view. This looks like a great imaging area for the RASA on a dark night.
However I could tell that a good job had been done as the field came into focus with myriads of even little donuts. I captured about 100 test frames from both the double cluster and the bubble nebula so I had some material to evaluate. The image of the bubble nebula is 27 15 second subs on the QHY168C camera and IDAS filter. I was surprised at the amount of detail captured for a total of less than 7 minutes. The image has minimal processing only DBE, SCNR & a masked stretch. The moon was also quite bright which could not have helped with lots of moving cloud. I have shown the full frame of the QHY168C.
I've also attached the collimation result from CCD inspector. David Hinds did a good job on the collimation and I now feel I have an instrument that I can thoroughly enjoy moving forward.
Clear skies to you all!
Best wishes
Mark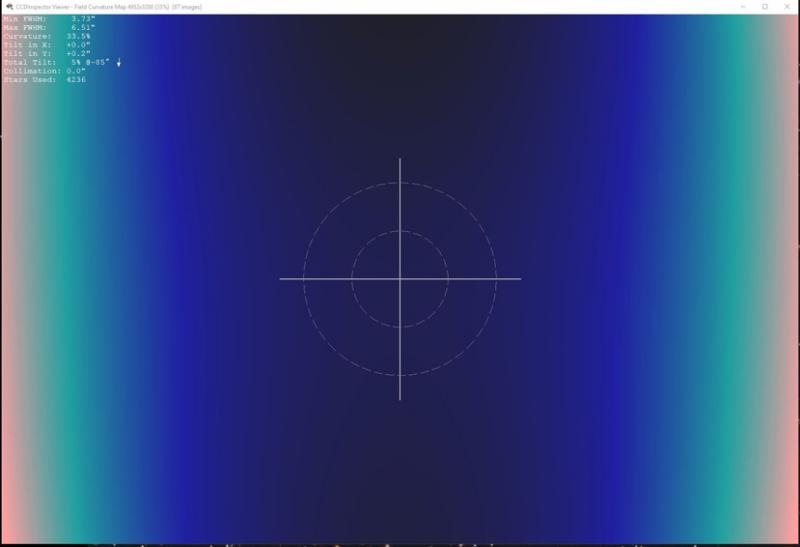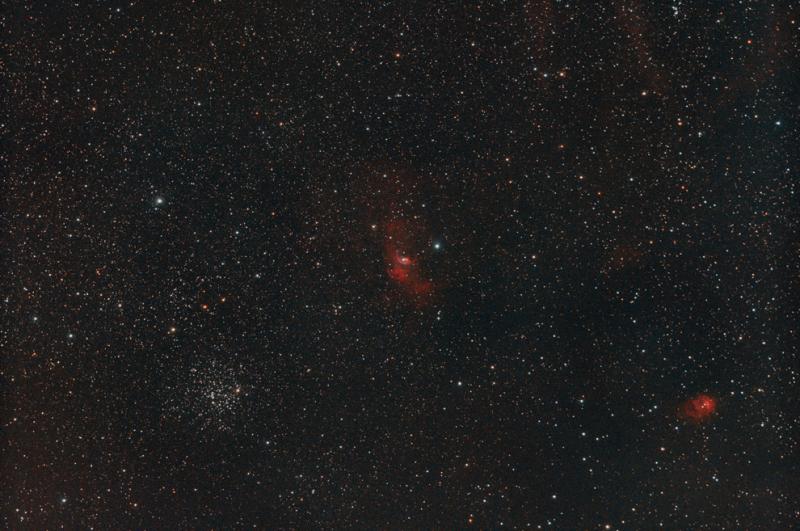 Edited by pyrasanth, 08 December 2019 - 03:27 PM.