The view of Sinus Iridum around its dawn, when the sunlit Jura Mountains extend out into the darkness far beyond the terminator, always elicits a "Wow!" from passersby on the sidewalk. I'm always a bit more annoyed than usual when that particular night in the month is clouded out for me.
The Heraclides "Moon Maiden" is probably my favorite lunar feature. I've tried for years to get a good afocal photo. This shot is from September of 2012. The softness of focus here probably actually helps the effect... Probably taken through the open window of my old apartment; identity of telescope unknown, though most likely my 6" f/5 Dob.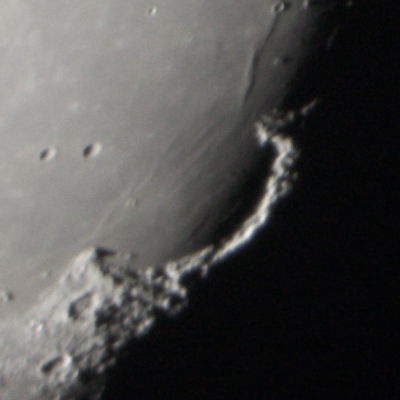 Edited by JoeInMN, 12 December 2019 - 02:10 PM.