Clouds cleared off in the early afternoon leaving a beautiful sky. The Moon was shining brightly and lit the foreground nicely.
The question was asked "What will planetary observers do now?"
My answer, get in as much observing as I can while I can!
2019/12/11 00:44:30 UTC
Nikon D-7000 with VR 18-105mm f/3.5-5.6G lens at 18mm
Shutter 6 secs at f/5.6 ISO 1250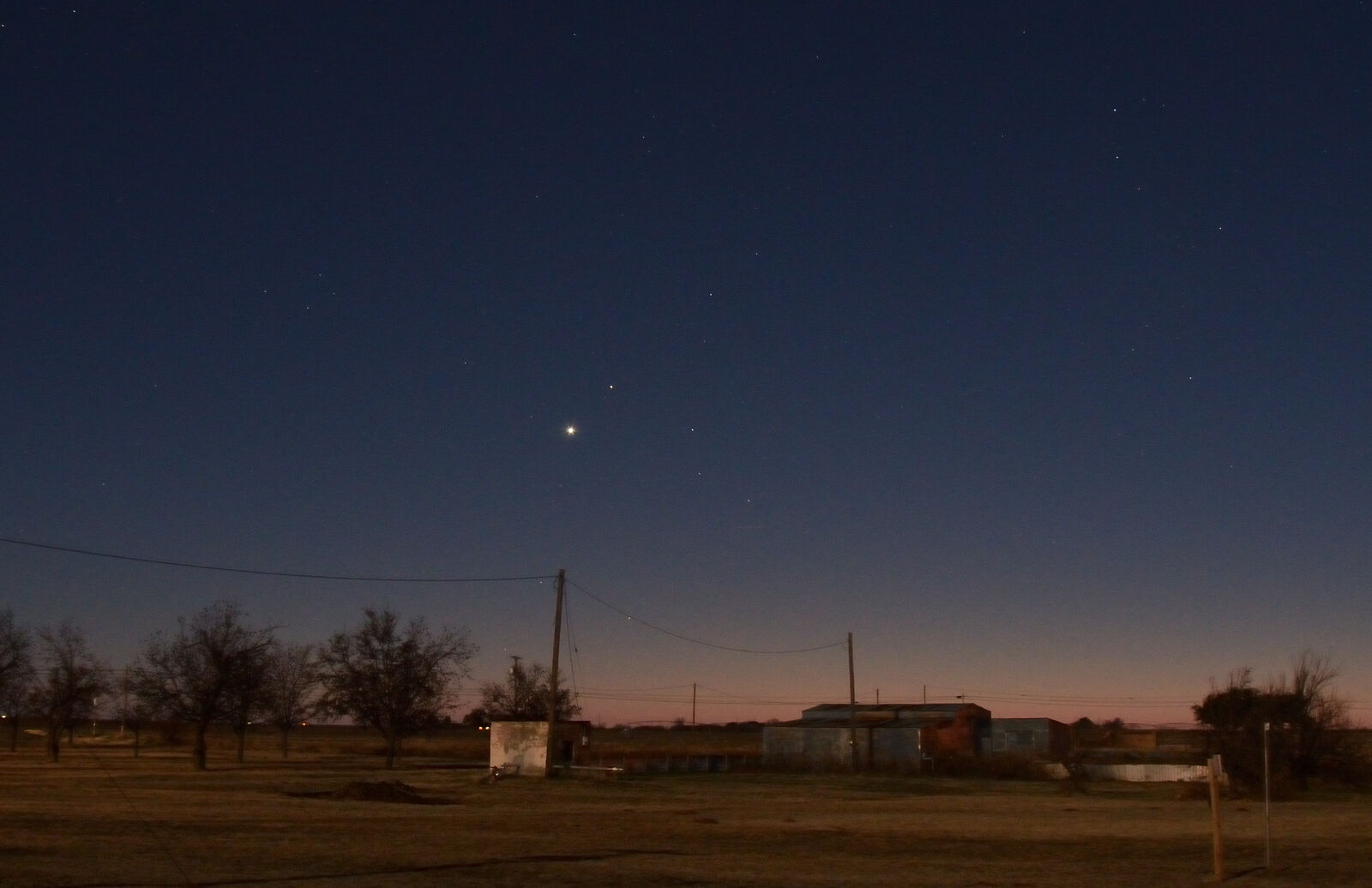 Taken at Rule, TX [33° 11' 13.11" N 99° 53' 58.61" W]
Edited by jrkorman, 10 December 2019 - 10:37 PM.