I really can't make up my mind here. This is the *same* HA master (DC, DBE, Deconv, Denoise with MLT) of the Ghost of Cassiopeia, stretched in three different ways. Which do you like the most? (the .jpg's mung the quality which is sharper in the originals)
1. This is PI's STF with the black point raised a bit. Sort of a compromise between options 2 and 3.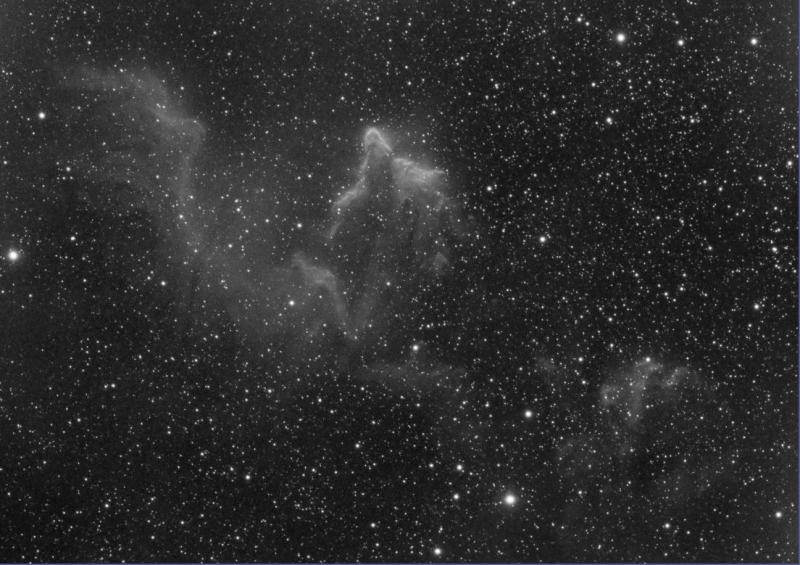 2. This is an Arcsinh stretch (several iterations). IMO, it provides the most detail, but is blurrier.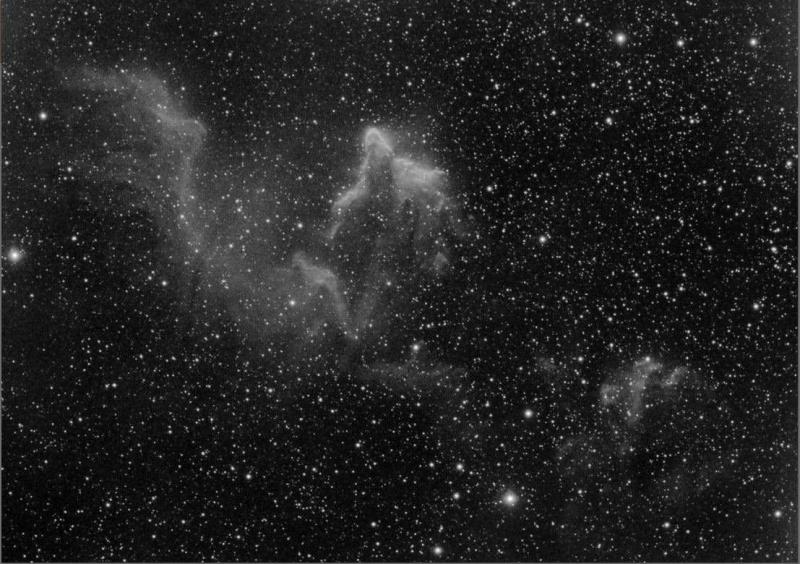 3. This is an ad-hoc Curves transformation. It is stretched the least. There's still room to raise black point without clipping.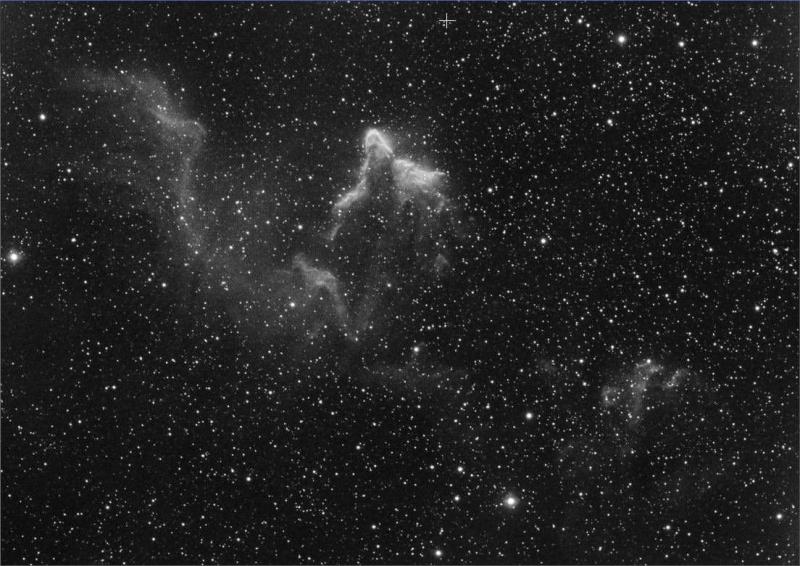 I have a lot more processing to do (using NBRGBCombination with LRGB) and I don't want to do it three times... so, which Ghost would you like to be haunted


by?