So I'm fairly new to using Maxim DL and I'm trying to make a color image for the first time, using three *narrowband images.
Color balancing has always been difficult for me, even in my old software, and it seems like I just 'stumble' across something that looks decent. Sometimes.
This last set of images is being particularly difficult. I can't seem to find the right settings to balance everything out well and get a nice reddish glow around the Horsehead without losing all of my blue channel.
I've attached a screenshot to show what it currently looks like and what my current settings in Maxim are.
Any tips?
*Note that my OIII filter is not really designed for photographic work and has a much wider bandpass than most OIII filters. The background is very high compared to my HA and SII images, which is why it's set to 1 while the others are increased.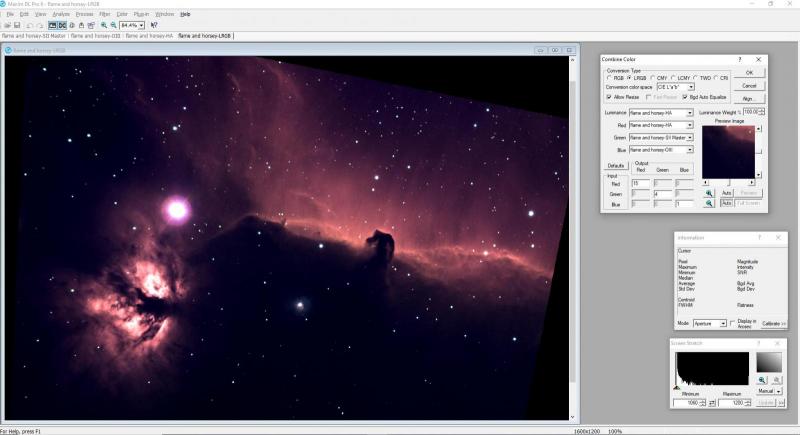 Changing from LRGB to RGB lets me get a slightly better red color, but overall the color balance is still very poor.
Edited by Drakkith, 15 December 2019 - 10:40 PM.