ISIS is a great program to process spectra but the learning curve is pretty steep.
I seem to still be having some problems in the bluest part of the spectra. These spectra are still fun for me and show me a lot about the systems I'm looking at. But they're not quite ready for prime time. I just seem to always get too much flux in the blue. Especially with symbiotic stars.
I used 37 And as my reference star. In ISIS it looked like a good match with A6V but I couldn't export the comparison. Looks good with an A7V star here.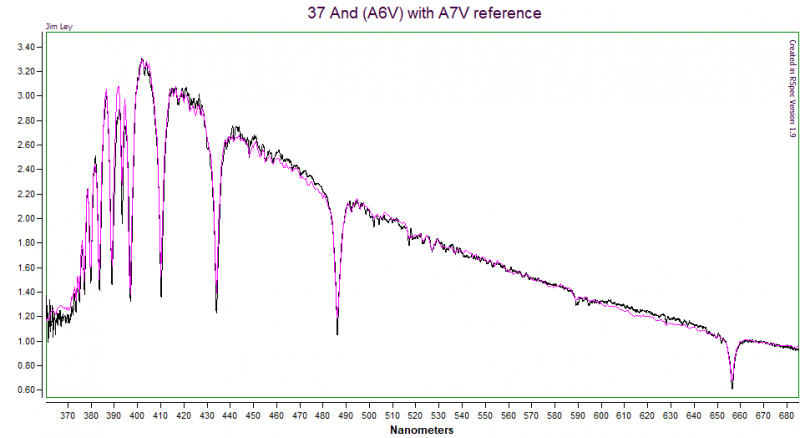 Here's EG And. Not so noticeable, but the extreme blue is above the reference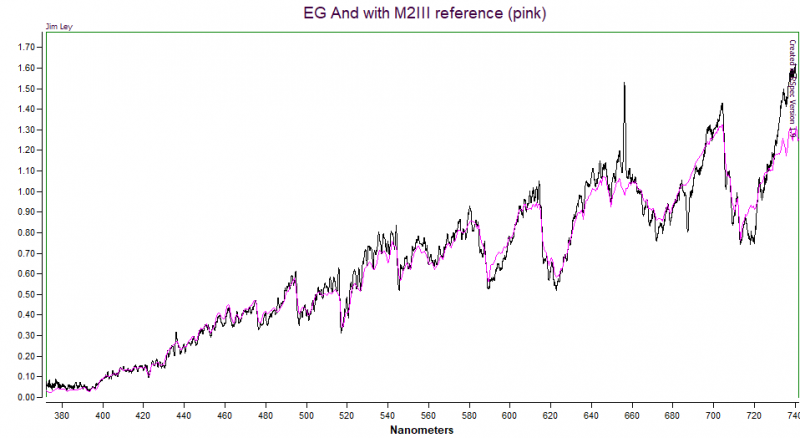 I used Delta Mon as a reference star. Pretty good match to A0IV. But maybe not good enough?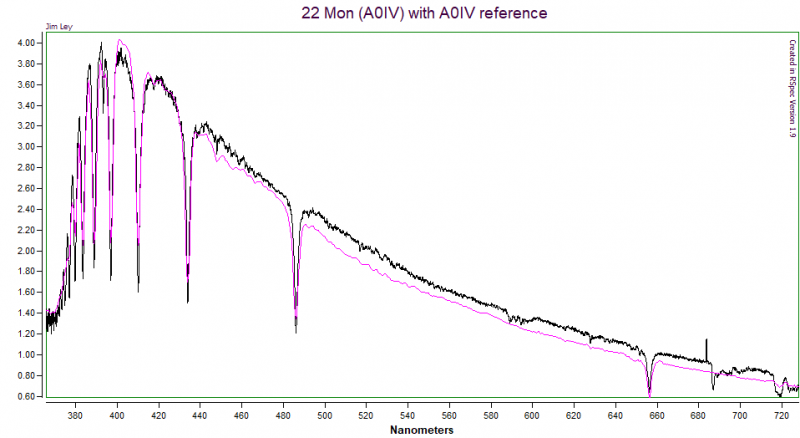 Maybe this spectrum of V694 Mon is all right but it makes me nervous when I see the baseline going up in the blue.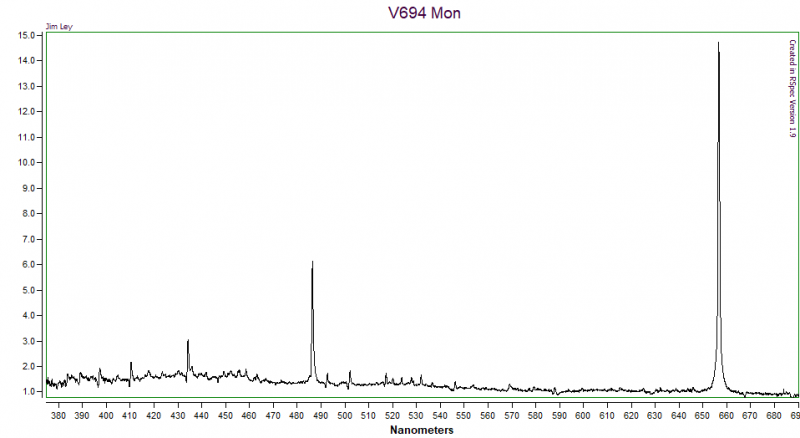 It was late so I also used Delta Mon as the reference star for this system and maybe that was a no-no. I think I caught the system not far out of eclipse (H-alpha is small), but the blue end doesn't look right at all for the cool star.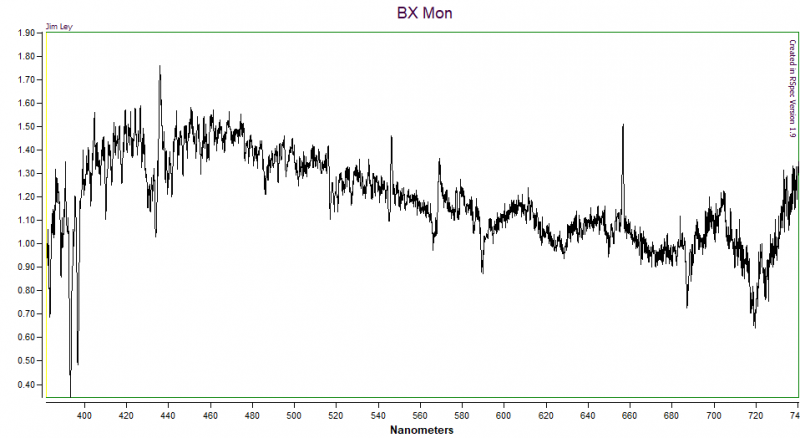 Something weird is going on with ISIS because often I have to crop my spectra to remove parts of the extreme blue that go off scale.
After I process my reference, I think I'm supposed to just hit GO to process the target but sometimes I have to change the binning settings and sometimes I have to change the location of H-alpha and the SMILE values. I'm sure I haven't figured this all out yet.
I also always have a hard time subtracting away the light pollution lines, especially with the symbiotic systems.
Spectroscopy -- lots of fun but always lots to learn.