After some email exchanges with Pegasus Astro and dealer about how to mount the focuser on Esprit 120 I ordered one and just finished installing it.
The question raised in the original thread was how exactly to install the mounting bracket, which holes to use and whether it was possible to use the two holes recommended by Skywatcher.
In response to the first thread Pegasus Astro now includes in the box the two m4 x 30 mm screws required for the Esprit focuser. This is helpful if you live in one of the two countries where the local hardware might not stock M4 .7 x 30 mm screws.
To install the bracket on the Esprit you must first remove and reverse the finder scope shoe so that the clamping screw faces away from the the focuser bracket.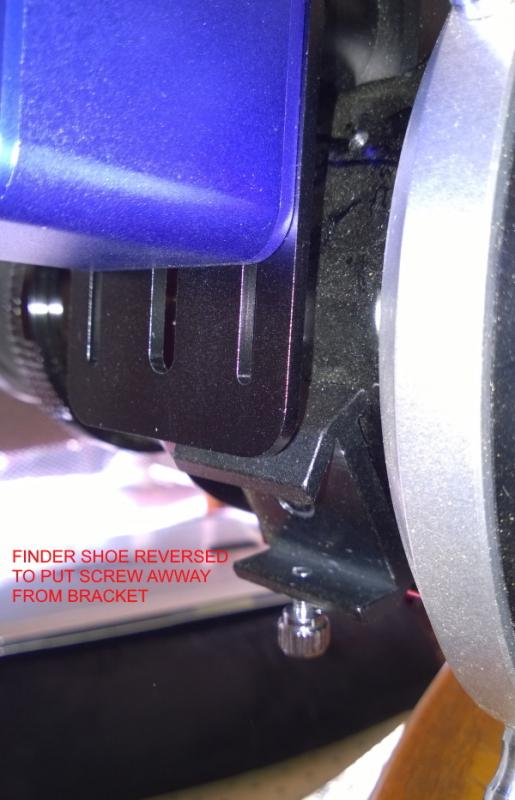 Continued in next post.