Dear all,
first of all Happy New Year to all of you!
Today we had a very sunny day over here, so I set up my Dobsonian telescope waiting for the moon. Since I could not decide for a single crater to sketch, I went for the whole visible moon and spent about an hour with that.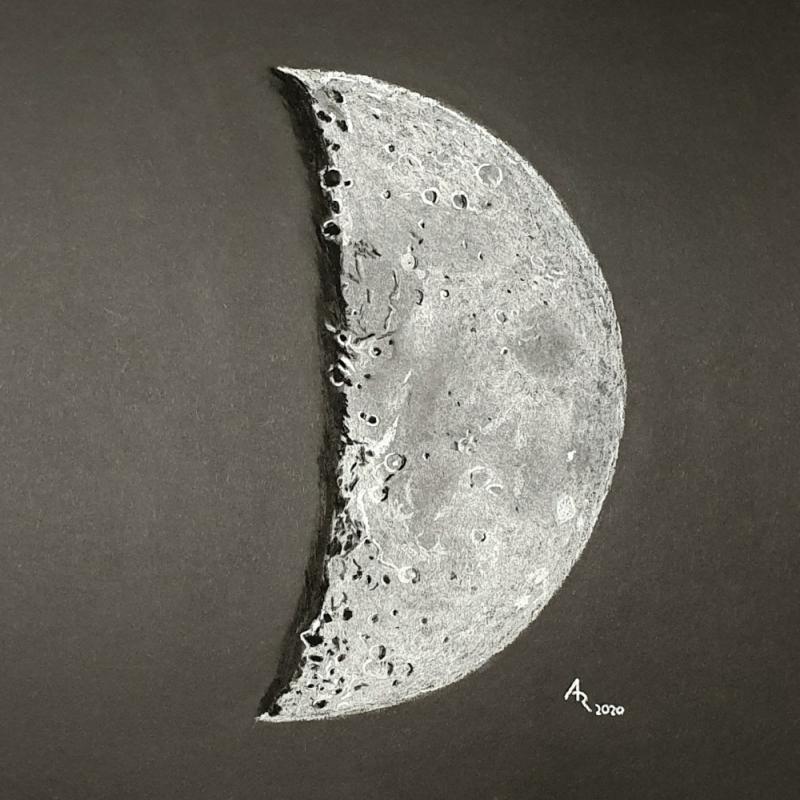 Telescope: 10" f/5 Martini Truss tube Dobsonian
Eyepiece: ES 82°/14mm
Date and Time: January 1st, 2020 / 1700-1800 CET
Location: home terrace, Dusseldorf region, Germany
Technique: chalk and charcoal and whitecoal pens on black sketching paper
Size: appr. 20 cm diameter
Clear skies!
Achim
Edited by acr_astro, 01 January 2020 - 12:56 PM.