My recent observation of the comet in a 120mm refractor (Bortle 5 sky):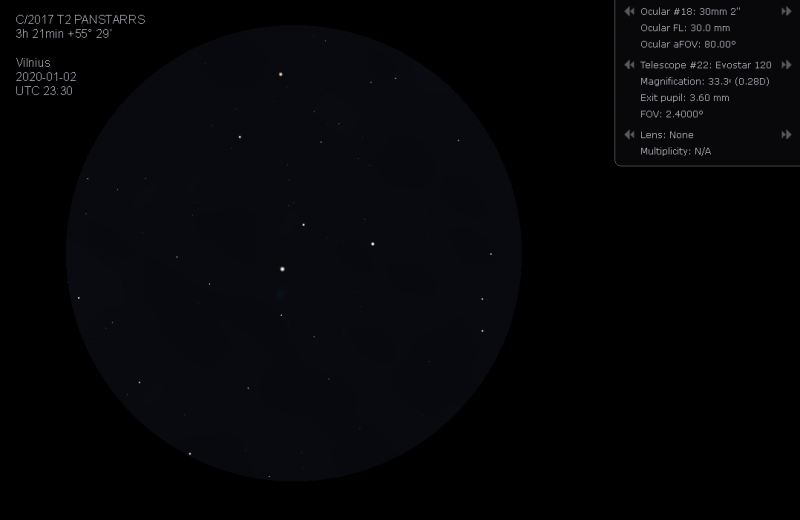 My biggest revelation was the importance of the eyepiece. In my 30mm Moonfish (as visualized, but worse) I could barely make it out, I thought that perhaps it's a very faint star coming in and out of visibility that's playing a psychological trick. However, in my 18mm Baader classic ortho the comet showed up definitively. Contrast works. I couldn't confirm any improvement in using a UHC filter, but neither any degradation - stars dimmed strongly, the comet not so much, but all in all, the filter didn't improve it's definition. Perhaps it was simply too near the visual detection threshold.
Edited by balticsensor, 03 January 2020 - 02:32 AM.