How do you do?
It took me four observing nights and some google search until I saw light at the end of the tunnel.
Just for the record: The following observing report is based on a location in my native country in a valley in the Alps (latitude approx 47 degrees) and not in the UK where I live for most most parts of the year. I mention it now: Delta Ursae Minor is easy to split as well. However, Sirius is just to low at the horizon (all I saw the last 2 weeks is a mushy red-blue coloured ball).
The magnitude is 190x with a 6mm Vixen NPL (note I did some modifications and the true focal length of my Vixen VMC 110L is different to the factory set up: https://www.cloudyni...i-prism-fitted/ )
Note: Left-hand and Right-hand are reversed in my Vixen VMC 110L due to the prism.
Can anyone please comment on the following Iota Ursae Majoris: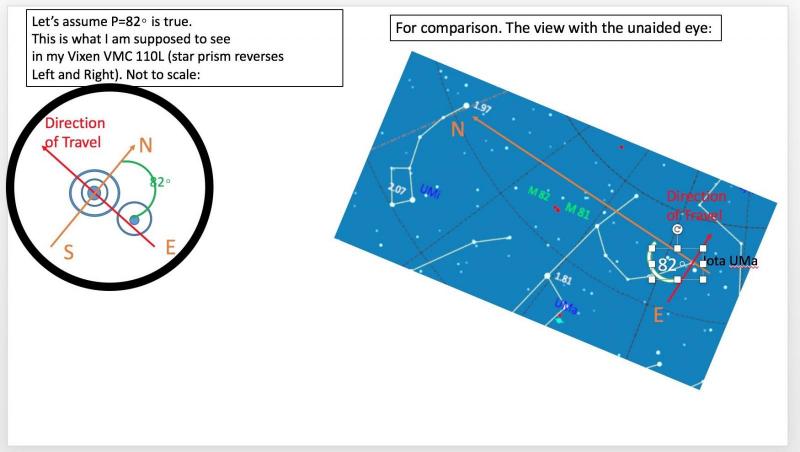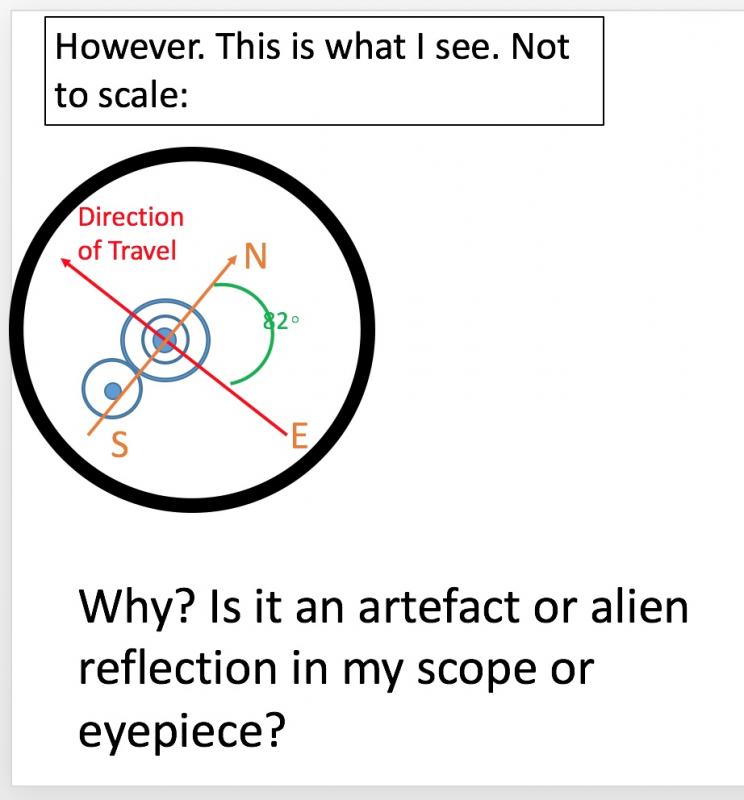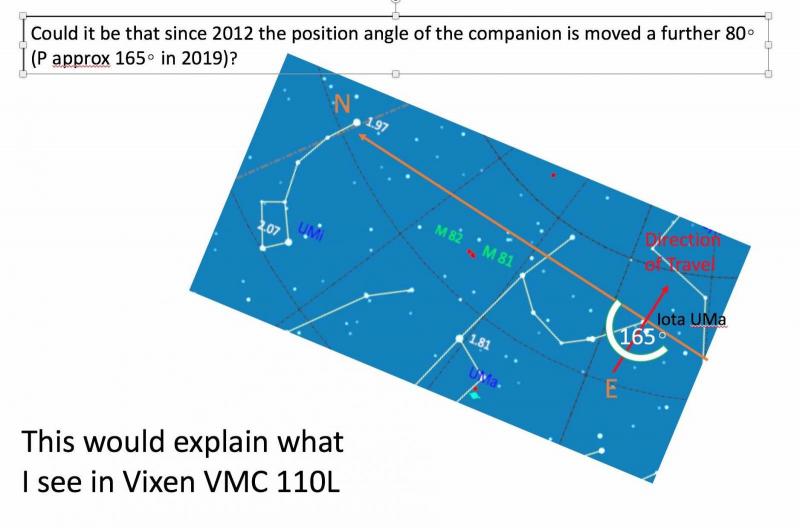 Edited by Magnetic Field, 03 January 2020 - 05:01 AM.