Last night I stumbled upon a trio of doubles in Taurus that nicely illustrated how the ease of splitting unequal pairs in a small scope is dependent on angular separation:
S461
STF 623
STF 645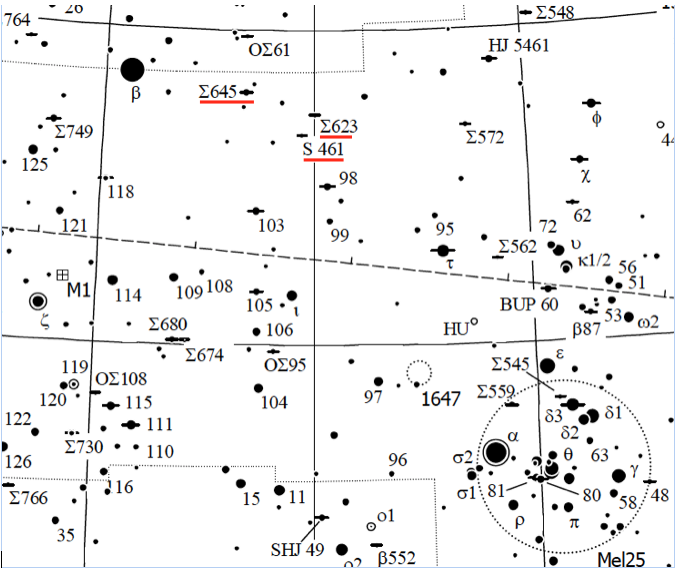 In all three the primary is roughly mag 6 and the secondary is roughly mag 8.5, but the separation decreases from 78" in S461 to 21" in Struve 623 and then 11" in Struve 645. All three are just to the west of beta Tau (the northern horn star in Taurus) so it was quick to jump from one to another.
It was quite apparent in my 60mm f/15 at 121X that as the separation tightened the less obvious they were split. Not a profound revelation, but still neat to see.
Edited by Pete W, 06 January 2020 - 03:28 PM.