One of those times I thought what I was capturing would look better than it came out in the animation. Still interesting to watch but I think I need to change my strategy for surface animations to reduce the time between captures as the spicules just dance so much they about drive me nuts in the animations. Still fun to watch a nice filament which we haven't really seen in a while! I inverted this one to bring the filaments up a bit more so apologize if the animation causes headaches or seizures! The prom animation actually came out better than I expected as seeing actually settled down close to noon which I did not expect! Gorgeous day out there today to image though as you may have seen in my earlier posts!
Close up, inverted image of AR2755 and associated filaments: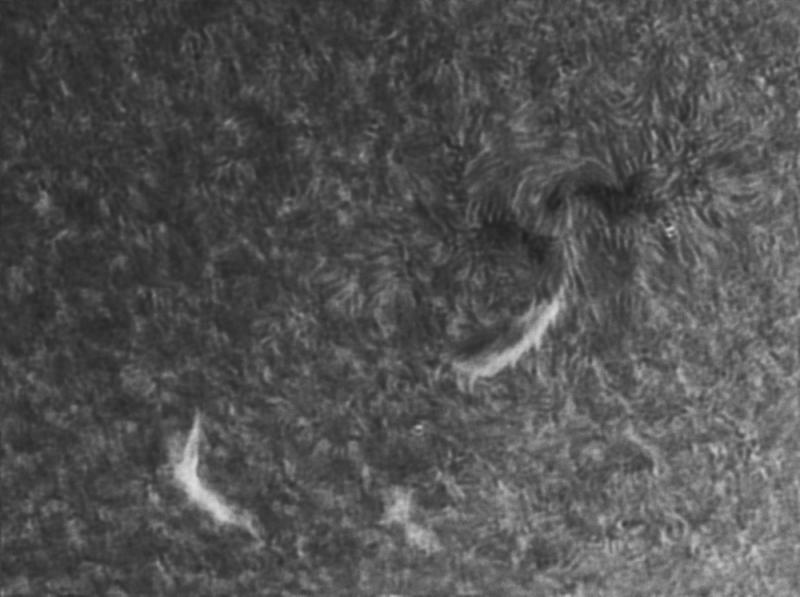 Prom Animation:
Animation of Filaments around AR2755 (View at your own risk!

)