My 12.5" Serrurier Truss Newtonian is detailed here....
I needed a Dob mount for this scope. And so i ordered a kit from DobStuff. It took me about 3 weeks to assemble it all. Staining and clear-coating took the most time since I waited a day or two between coats... I made every effort to stain it the same as the Teeter 'centre-box' and UTA.. The pictures speak for themselves. I think my staining is a wee bit darker but close enough.
Pics here and in subsequent posts...
This telescope can now be successfully used as both an equatorially mounted Newtonian for photography and a Dobsonian Newtonian for visual observing... Taking advantage of the superb Lockwood mirror for both uses.
Other than routing the DSC wires the scope is ready for first light....
The dovetail seen here is a rare Losmandy 2 1/2" which holds the guide scope in EQ mode...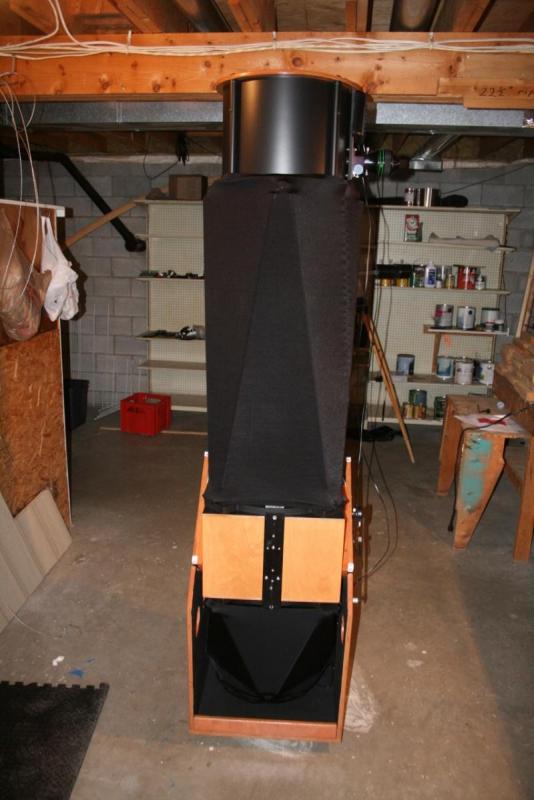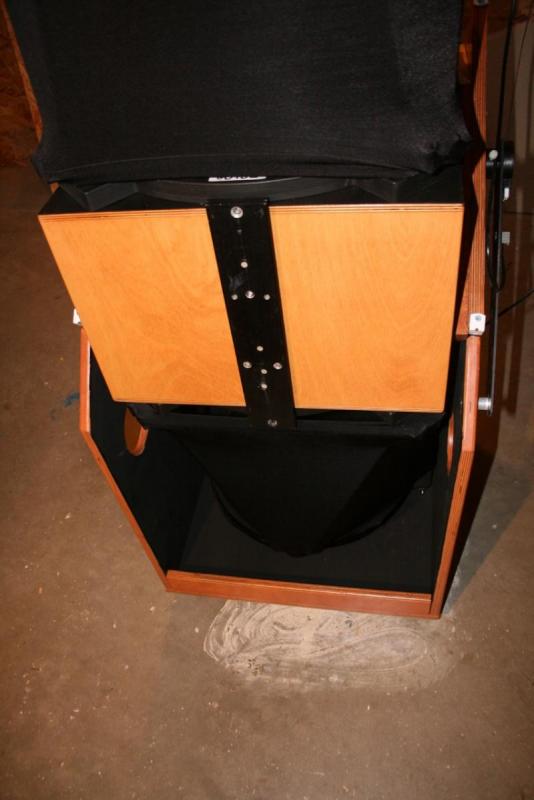 Dave