So I picked up a GT81 with a M63 rotator which threads onto the back of the focuser, the Flat 6aii, I'm guessing, can thread onto the back of the M63 rotator. What effect will this have on spacing requirements (if any), I think I have the spacing for the Flat6aii adjustment through my sensor figured out, just need to test it. I'm just not sure how the rotator thickness needs to be accounted for. As of right now I'm going to go off this diagram, which includes a distance from the back of the telescope (before the focuser) to the image sensor, 166.7mm: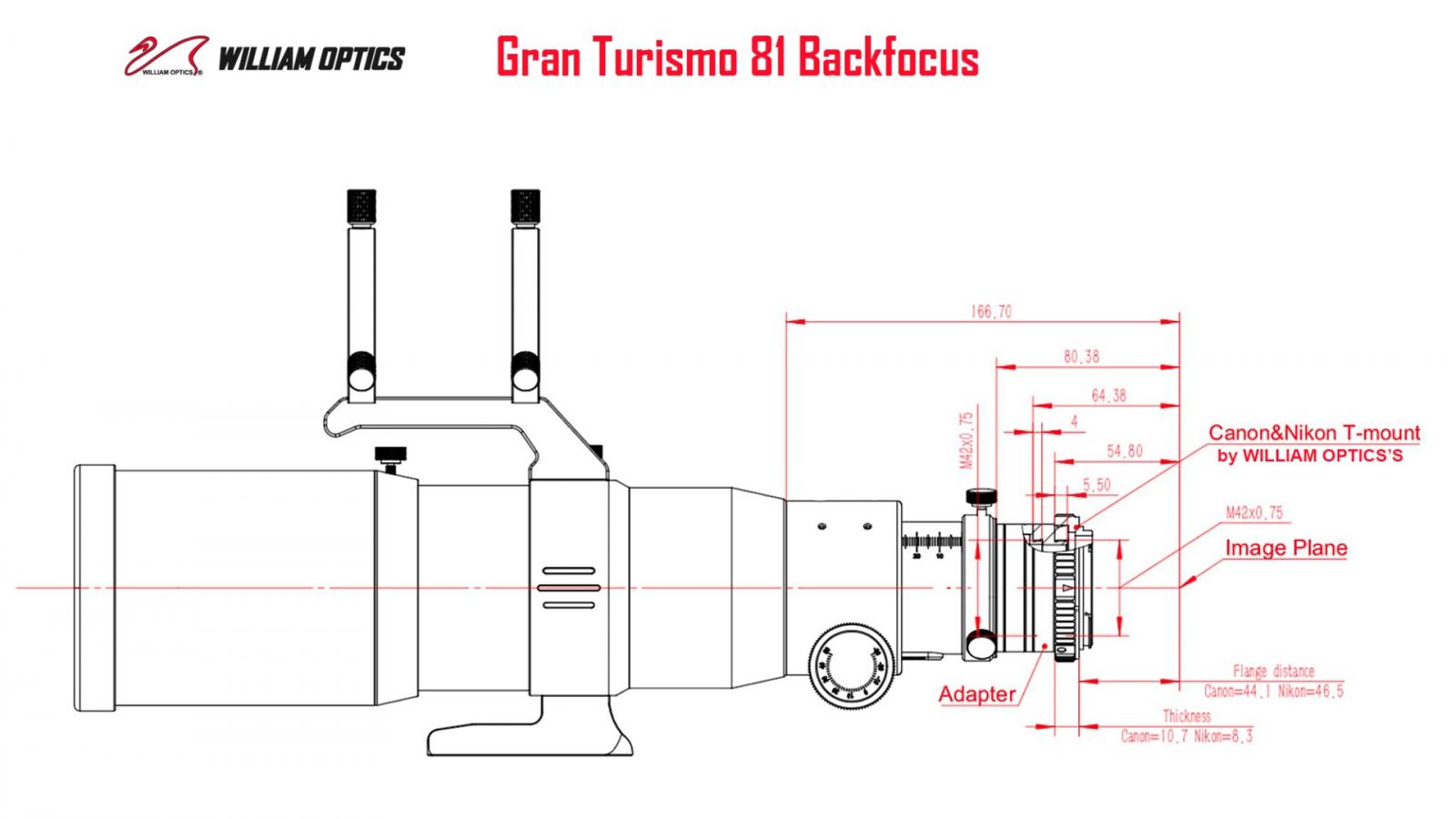 From the 166.7 I'll subtract the width of the rotator, the Flat 6aii with the correct adjustment, spacers, filterwheel, and finally the camera, then adjust the focuser to make up the difference. Does that make sense?
Edited by erictheastrojunkie, 14 January 2020 - 03:36 PM.