Dear all,
this morning, before going off to work, I started the day with a lunar sketch - catching lunar sunset before sunrise at home. I had put the 5" MAK outside over night, so it was properly cooled down.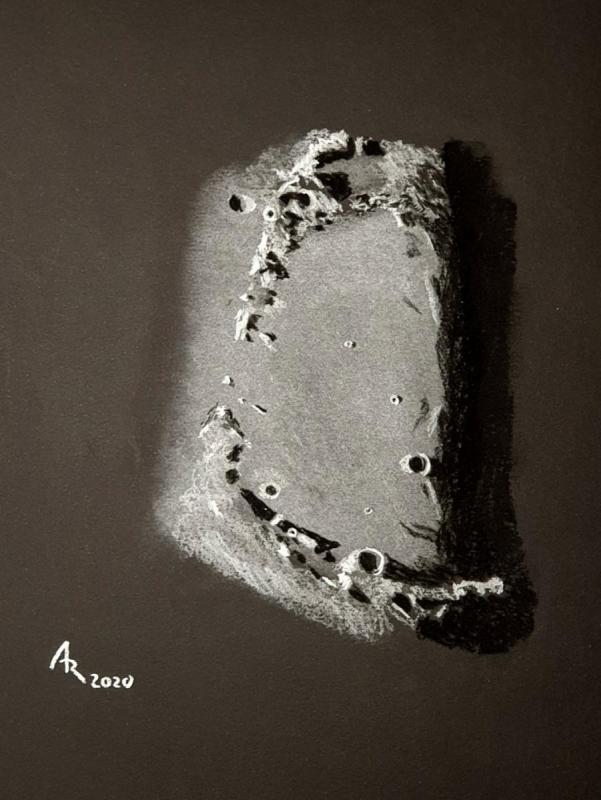 Telescope: Celestron NexStar 127 SLT
Eyepiece: Explore Scientific 6.7mm/82°
Date & Time: January 16th, 2020 / 0715-0745 CET
Location: Home terrace, Dusseldorf Region, Germany
Technique: Koh-i-Noor chalk, extra charcoal and whitecoal pens and pieces on Seawhite of Brighton black sketching paper
Size: appr. 20x30cm
Clear skies!
Achim