Hello everyone. As I was trying to process my recent image of a double star cluster, I came across a really annoying issue with my flats. The master flat frame only shows vignetting and dust motes. However, when I calibrate my light frames, the flats remove the dust motes and add a weird dark streak across my image. Im not sure what this is as it does not appear in any of my light frames. Please let me know if any of you know what this is and how to correct it.

The screenshot attached includes my flat frame (bottom), my stacked subs before calibration (top left) and my stacked subs after calibration (top right).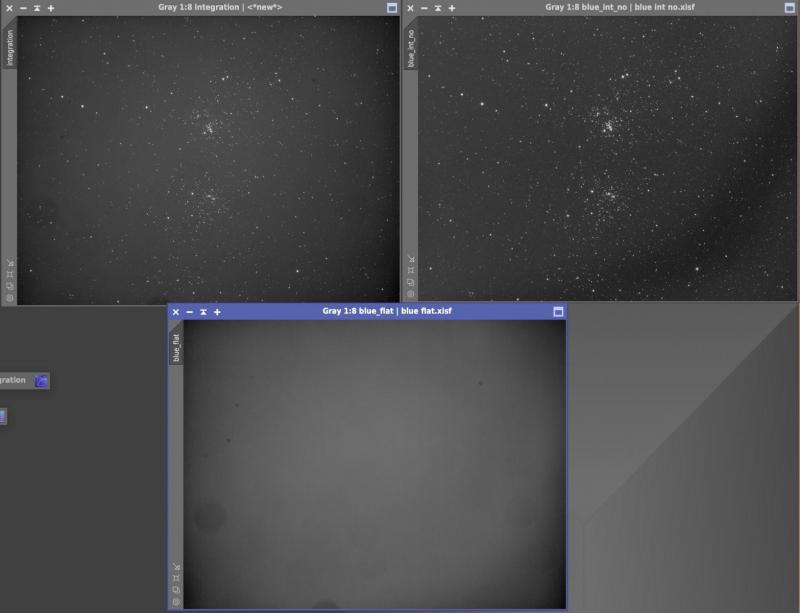 Edited by ruben1999, 17 January 2020 - 12:22 PM.