Dear all,
surprisingly the sky was clear and quite transparent last night so I was able to capture 3h 45min Ha of the Jellyfish. I need to take more but as it is now raining again I took the time to process the data that I have. It is Ha only but for the fun of it I colorized it, the nebula in red and a touch of blue to the stars: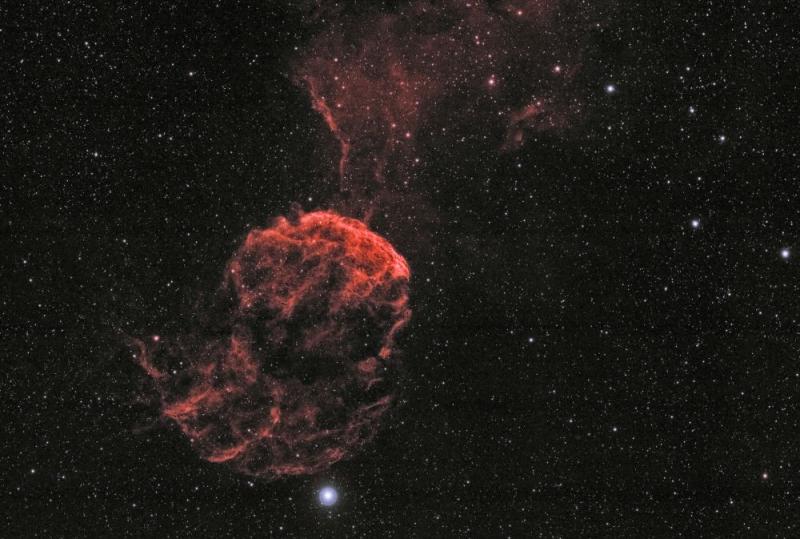 15x15min, Baader 7nm Ha, T3i mono mod, TS 65/420 quad.
Can anyone tell how much O-III is in this object? I tend to try a HOO.
clear skies!
the Elf