The Lensmaker's_equation mathematically defines the focal length of a spherical lens. Here's a ray trace of rays passing through a spherical lens with equal front and back curvatures, chosen so that its focal length is 0.2 according to the lensmaker's equation: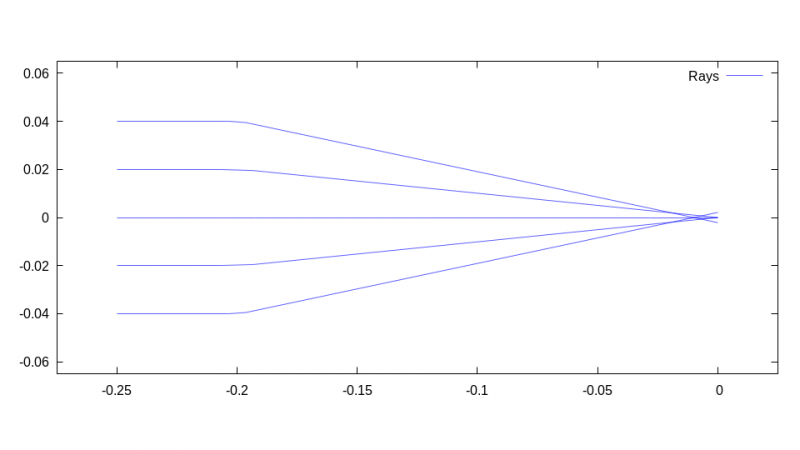 The lens is centered at z = -0.2 and the rays end at z = 0. Apparently the calculated focal length is valid for paraxial rays (rays close to the optical axis) where spherical aberration isn't noticeable?
What about aspherical lenses, and systems of lenses: how is focal length defined there? OSLO, for example, calculates an effective focal length for this doublet. How is it done and what does it mean (for which rays is it valid)?
The reason for my question is that I'm experimenting with writing software to do optical raytracing (the image above is generated by gnuplot with data from that program). Just for fun, and to learn.

Is it possible to calculate effective focal length from the ray data (e.g. from where some ray intersects the optical axis)?