So tell me..
Are you one of those people that ignore the rated limit on your mount, and thinks that gives you a green light to put the limit of the rated weight on both sides of your mount and think it is ok, as long as it it balanced?
At what point does this have an adverse effect on your mount.
My rule of thumb is, scope and gear on one side and weights on the other do not exceed the rating of the mount.
Some mounts may be robust enough to handle just about anything, except excess enthusiasm of those that think more is better.
Does anyone have an idea, or are some tempting fate?
Examples below. (not any of my scopes.)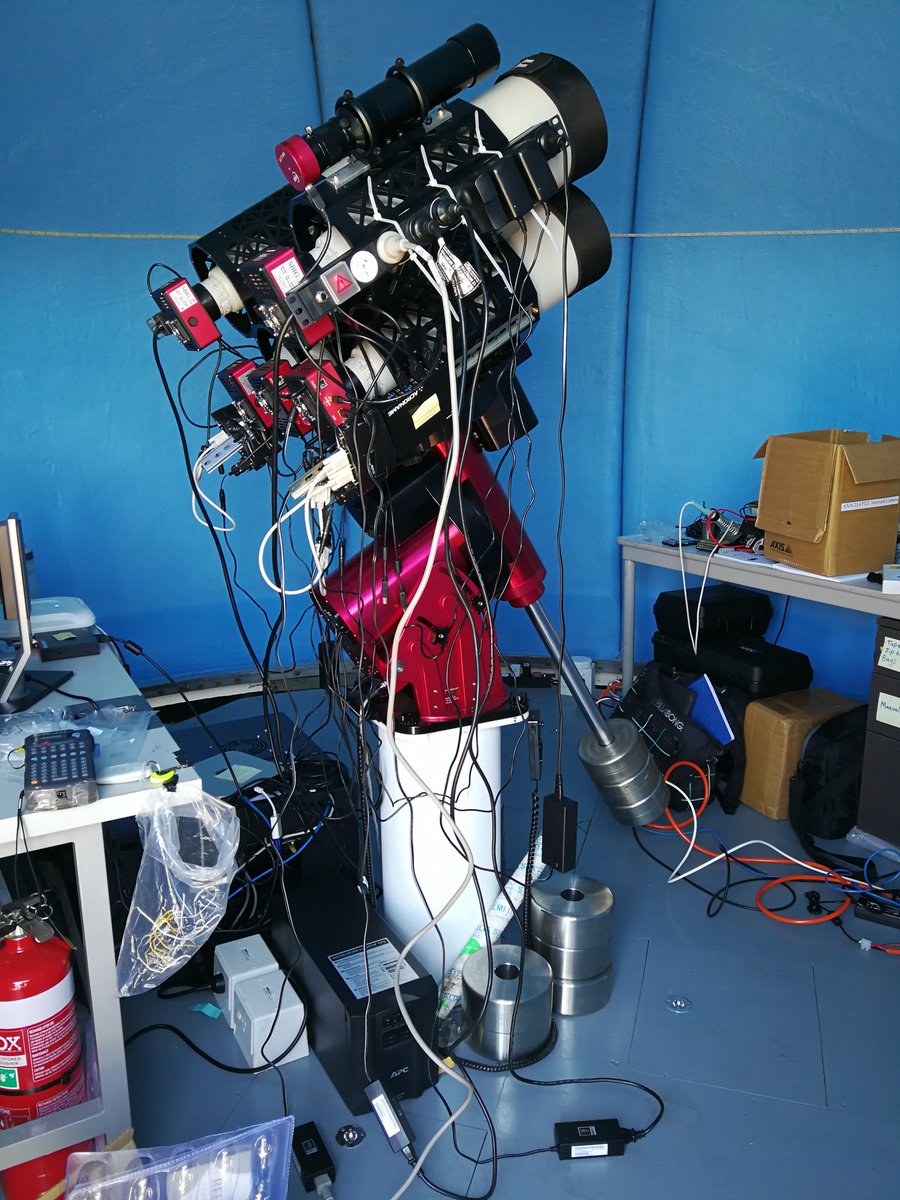 Top left photo: Astrophotography by Kirk Rodgers: http://www.kiroastro...ent/ap1200.html
Top right photo: The 16" RC Telescope of Keith Quattrocchi, MD, PhD: http://www.observatory.org/install.htm
Bottom Photo: Huntsman Telescope: https://twitter.com/...untsman?lang=ca
Edited by GalaxyPiper, 18 January 2020 - 11:32 PM.