The host galaxy is NGC 4636
Discovered January 12th by Koichi Itagaki magn: 15. but looking at the spectre that was before the maximum.
Today early in the cold morning my estimation was +- 12.6/13.0, here's the sketch.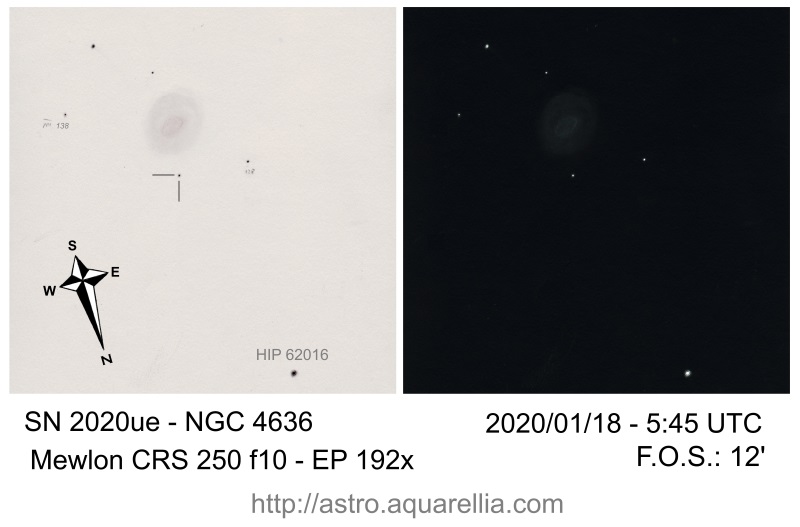 More information here : https://wis-tns.weiz...l/object/2020ue
Clear sky to you all !
Michel
Edited by Aquarellia, 18 January 2020 - 10:14 AM.