Hi Everyone:
There is a series of lines to the right in my Oiii data.
It is in every one of my subs.
Here is the crazy:
It appears to move with the dither.
That would imply it is in the sky and not in the optical train.
But I have never seen anything like this in any other picture.
I have 40x180s = 2 hours of data -- if it were a train of satellites it would have to be a two hour train. But it does not show up in my Ha or Sii from the same night.
Any thoughts?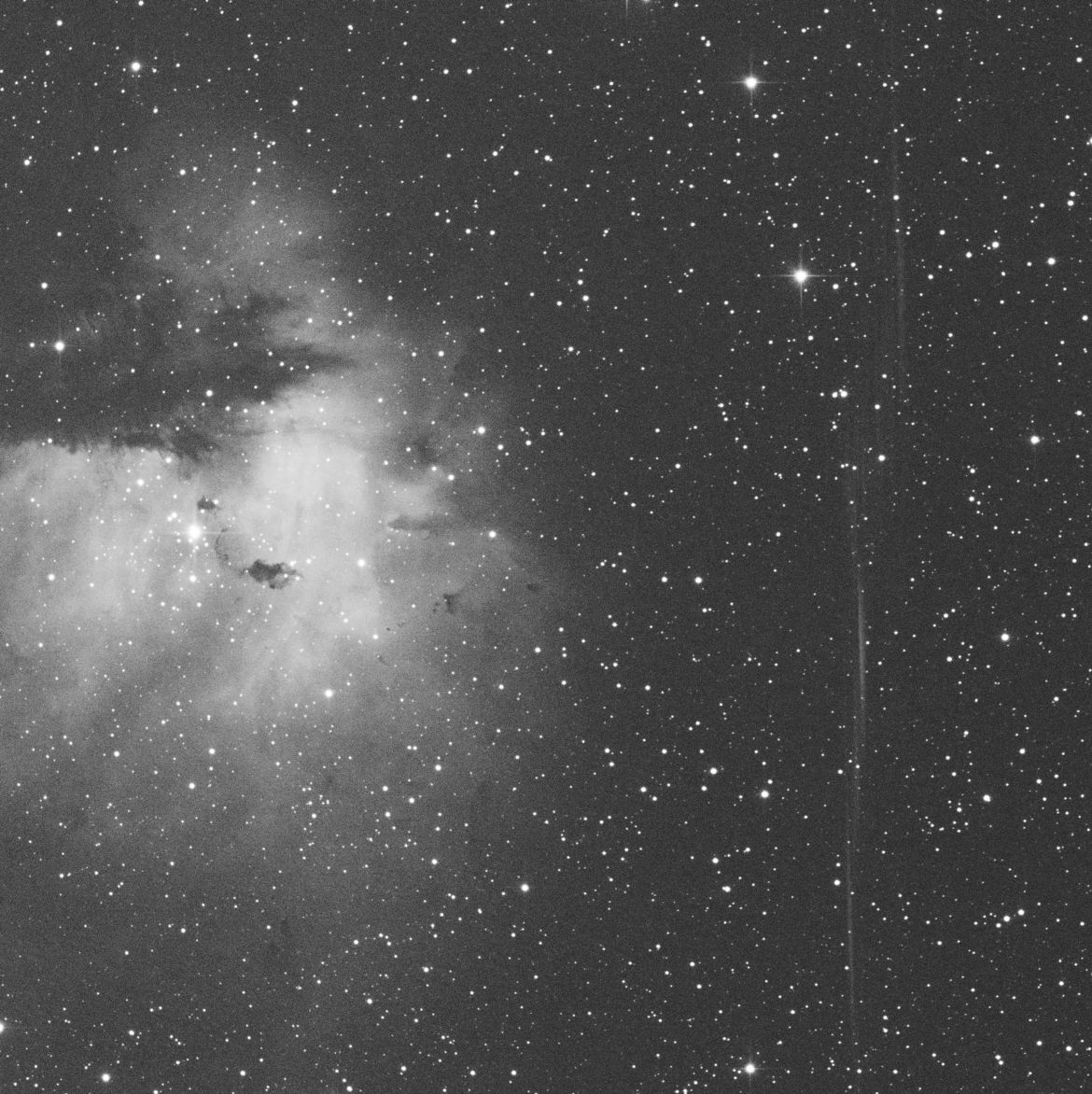 Edited by ks__observer, 19 January 2020 - 11:54 AM.