...a 70mm f/4.3 achromat...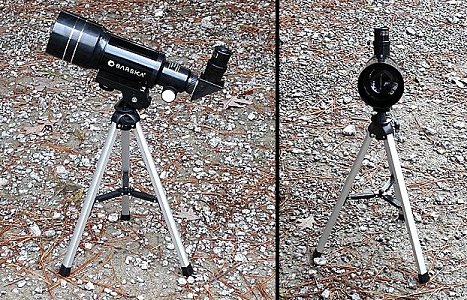 There are a few other brands of this refractor, generic brands, sold on eBay and elsewhere, but this Barska is the most costly, and for a whopping $50 from B&H Photo of New York. For one, I didn't want to risk getting a plastic doublet. At less than $50, wouldn't that be possible? Certainly not impossible, so I went with the "best". Also, I didn't want to risk getting a .965" focusser, and that aspect was rather difficult to discern among the images of the generics. As it turns out, I chose well.
This wee tyke will serve two purposes: as a wonderfully diminutive grab 'n' go; yet also, secondarily, as a RACI finder-scope, I hope, and for my 127mm f/15 Maksutov.
First, I removed the focusser...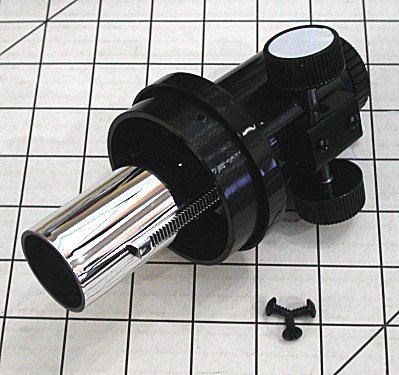 The visual-back, at 1.25", leaves a lot to be desired...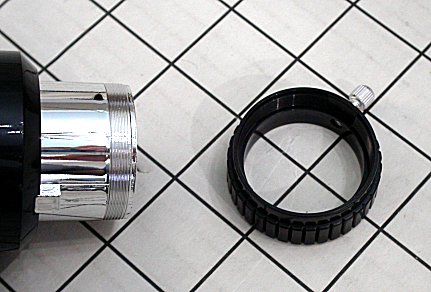 I then had access to this...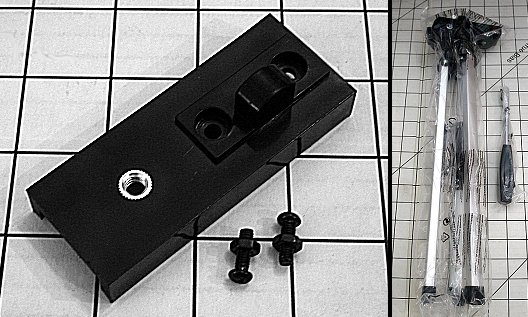 ...the highly-proprietary mounting-interface which is now history. It will not be re-installed, although I might have use for its screws and nuts for something or other some day.