I guess many members of this forum have already noticed the last (now already finishing?) unusual outburst of SS Cygni. It does not look at all as the usual outburst (fast up, a little slower down), but rather like a fairly symmetrical bell shaped one (lazy up, lazy down). The outburst even sports a "hump" (?!) on the upward part of the cycle.
What's going on at SS Cyg? This last part of the light curve looks almost like a SR variable!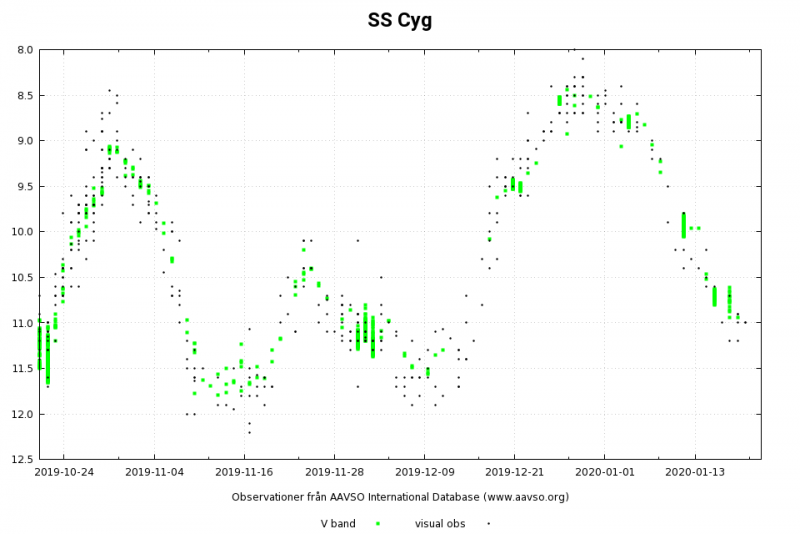 Edited by DHEB, 22 January 2020 - 04:51 AM.