So I am getting a strange artifact in my stacked files that I can't explain. It is a strange looking pattern in the background that prevents me from stretching my processed images as much as I like, and making me over darken the background (like a total rookie) to hide the defect. The stacked image should show exactly what I am referring to. The issue is MUCH more pronounced on the stacked image, which to me indicates it is signal (however unwanted it may be), but I can't even see it in a calibrated single. Any ideas on what it may be?
Full disclosure: the astronomik L2 is 50mm unmounted, placed under the QHY rotator only a few mm from the AR coated optical window, about 20mm or so from sensor. I suppose I can do another integration without the filter to see if the problem goes away

Equipment:

Orion Eon 120mm w/.85x reducer
QHY247C with Astronomik L2 filter "DSO preset, 2126 Gain, 76 offset"
Integration:

30 darks
30 dark flats (2 sec)
30 flats (2 sec, t-shirt plus ipad, 21k adu mean)
30 lights (3 min) for stacked image (dithered every other frame)
1 light (3 min) for single calibrated image
Processing on both images:

Crop overscan (24 pixels on each axis)
DBE
Background Neutralization
Color Calibration
Histogram Transformation (over stretched to exaggerate issue)
Stacked Image: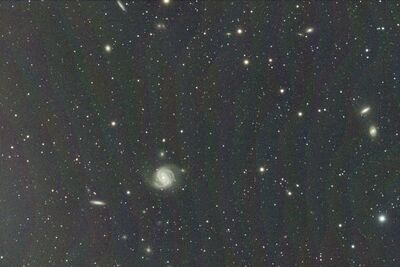 Single Image: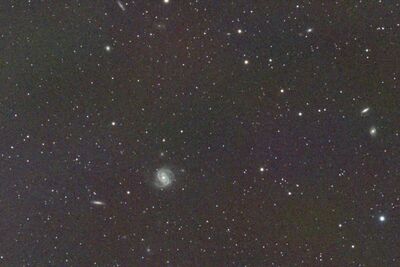 Edited by mistateo, 23 January 2020 - 06:52 PM.