Looking through some old photos of galaxy M82, I came across these showing supernova 2014J. The telescope is a Celestron-8 @ f/7 using a Sony NEX5N camera at ISO 1600.
This image dated 2014 January 5 I believe shows M82 before the supernova occurred - stack of 8 3-minute exposures. Sky conditions were very poor.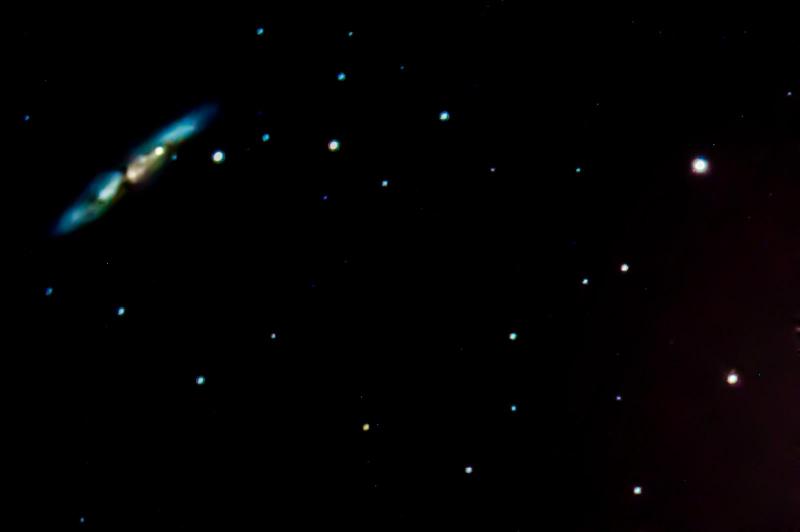 This January 20 image shows the supernova in eruption. I'm unsure why this image looks the way it does. But it shows the supernova to be quite bright.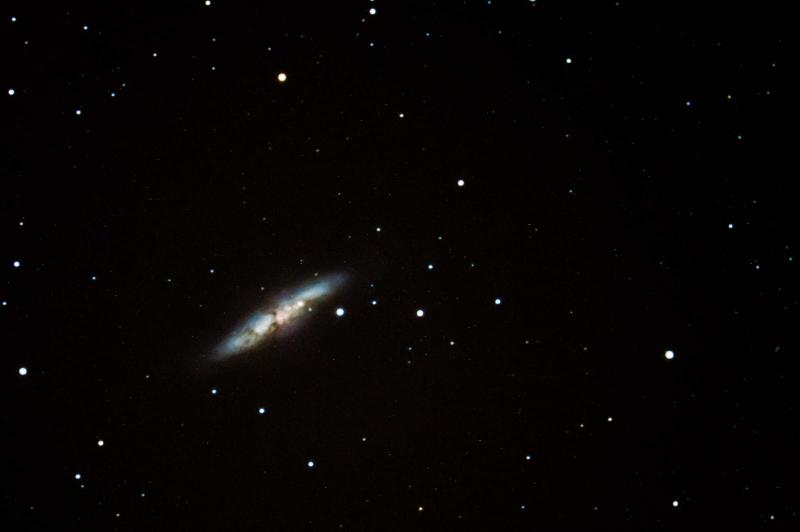 This January 23 image shows the supernova in decline with a 7-1/2 minute exposure.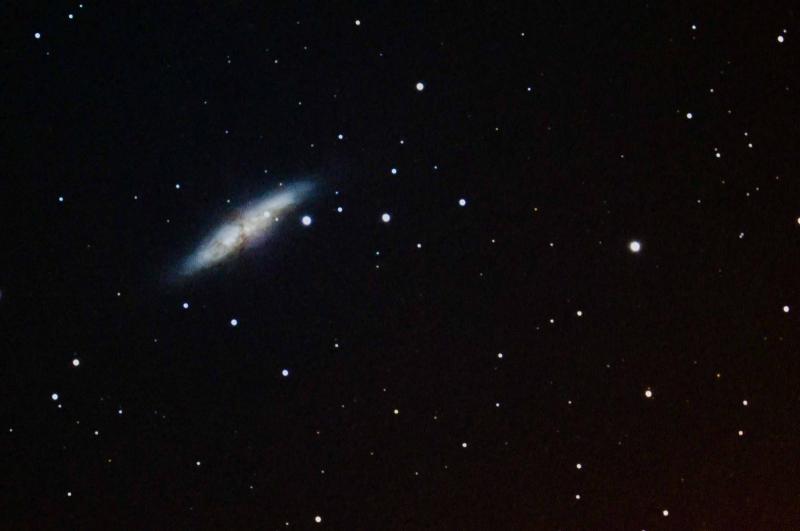 Just a night later the supernova is dimming further - stack of 7-1/2 minute exposures.
These images are nothing to crow about. But the supernova did noticeably change the appearance of this well known galaxy.
Russ
Edited by Rustler46, 24 January 2020 - 03:44 PM.