Don't forget to have a quick look to Alpha Orionis ! The Orion constellation looks strange now.
It is now fainter than it has been since the begining of modern observations more than 100 years ago.
My last visual (of course) estimation gives +1.55, that also means that in the range of all the brillant stars, Betelgeuse is decreasing from the 9th place to the 25th one !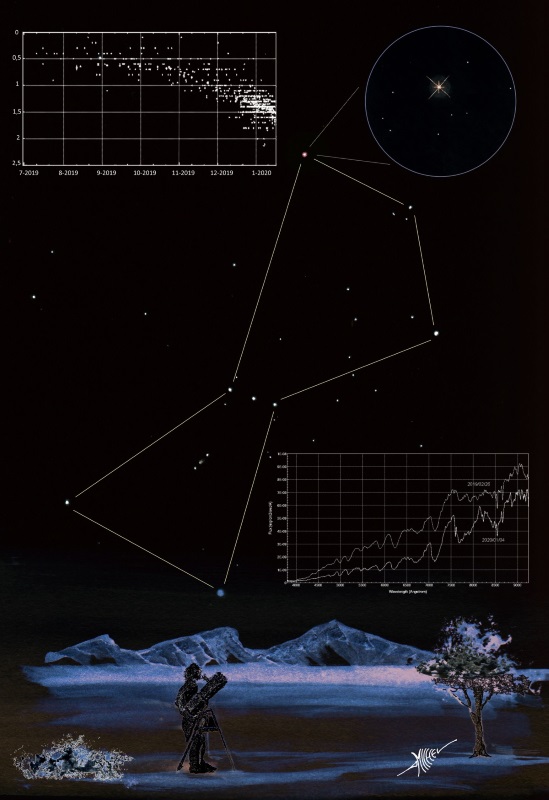 Up left the AAVSO visual curve, on the bottom right the spectro comparisons 2019 / 2020 made by Christophe Pellier.
For more information about it follow the link : https://www.cloudyni...s-faint-for-it/
The last ATel about this subject is here : http://www.astronome...org/?read=13410
Clear sky to you all
Michel
Edited by Aquarellia, 24 January 2020 - 09:57 AM.