Last night, I imaged SH2-261 ( Lower's Nebula ). This is an Emission Nebula, and has a size larger than a Full Moon.
90 minutes of imaging ( 18 5-min exposures ). I think it turned out pretty nice.
This is a "pocket" of Hydrogen Gas, illuminated by a background star, but is NOT thought to be from a SuperNova… according to what I am reading.
Hmmmmm. Looks like an expanding field of gas from "something"…..
Fun to look at.[attachment=1417251
.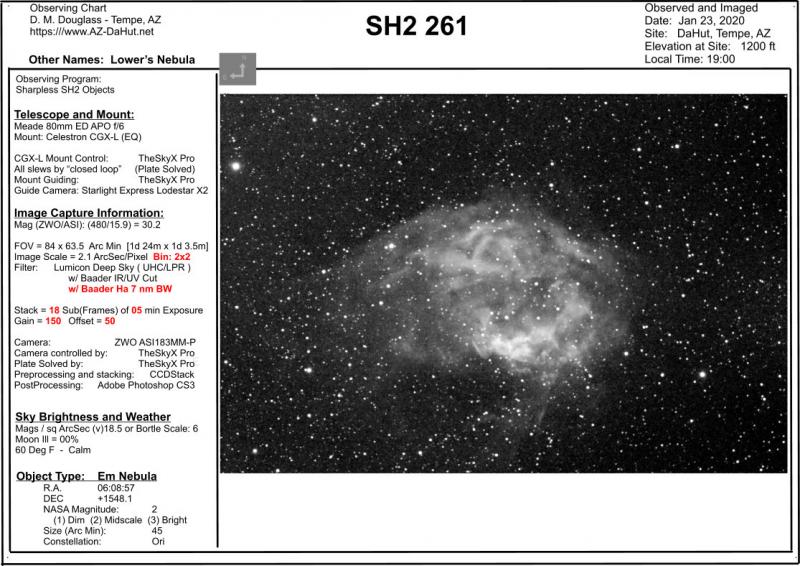 https://www.az-dahut...EN-20200123.JPG
Edited by dmdouglass, 24 January 2020 - 12:50 PM.