About a year ago I picked up a GSO 6" Ritchey-Chretien and Astro-Physics CCDT67 telecompressor. I had been interested in the 6" RC scopes for a while, and when paired with the telecompressor, make for a relatively fast imaging system (I'm not very interested in deep space imaging at f/9). Only problem is that I have Canon 6D (unmodified), and was unsure about scope/compressor compatibility with the full frame sensor.
I worked out the spacing between the CCDT67 and sensor to target approximately 0.75x compression, which AP states will provide a fully illuminated image circle of 34mm. This brings the 6" RC from a focal length of 1370mm at f/9 to 1027mm at f/6.75.
Most recently I went after imaging the Orion Nebula with this gear. The image below is a single raw subframe from the 6D at ISO 1600. Significant light fall-off is noticeable on the corners as well as some aberration. The mirror shadow is also clearly visible along the bottom. It's apparent that the final image will need some cropping, as flat frames will not effectively correct the very dark corners. Also, a large internal reflection is visible, which I suspect is from Rigel. Not sure what can help mitigate these reflections, maybe a large lens hood/dew shield? This will also require cropping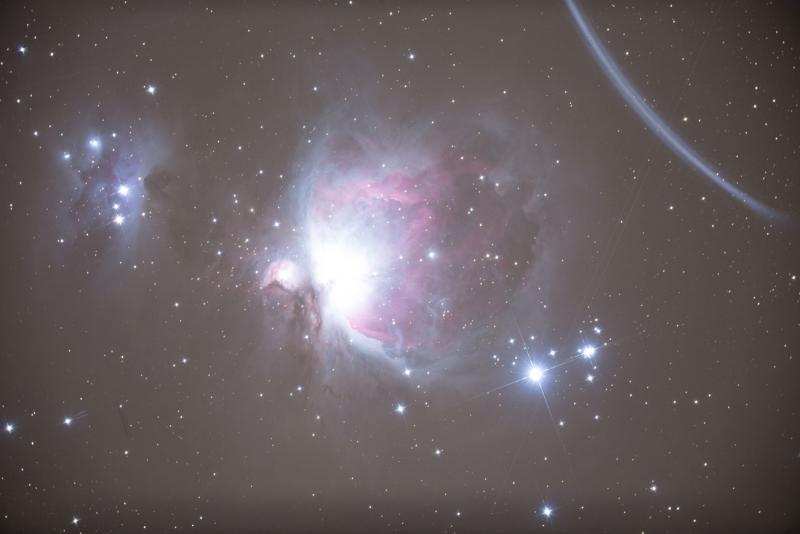 This next image is a stack of 14 x 900s exposures, calibrated with light and dark frames in DSS, stretched slightly. Illumination is much more flat across the image, however it's not perfect and will still need cropping. The annoying reflection is still visible.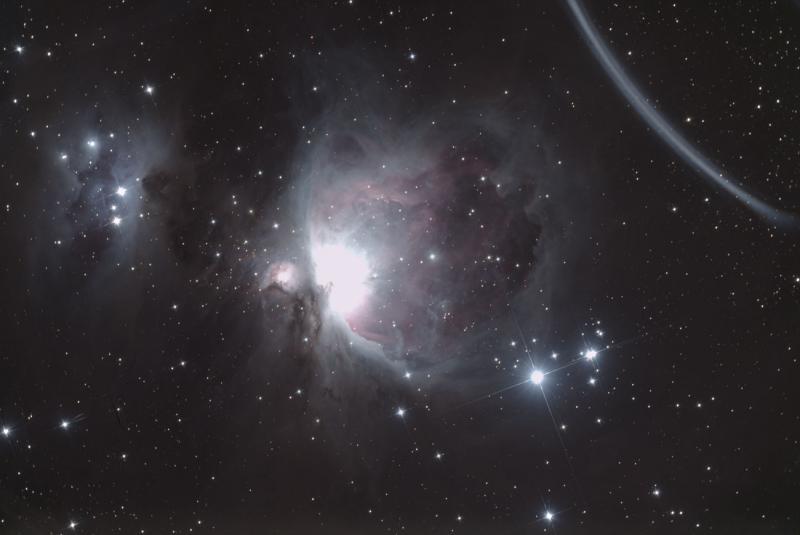 Finally, here is the cropped and fully processed result. It's a nearly 50% crop from the previous image, driven much by my desire to get rid of the reflection. Core details have also been blended in.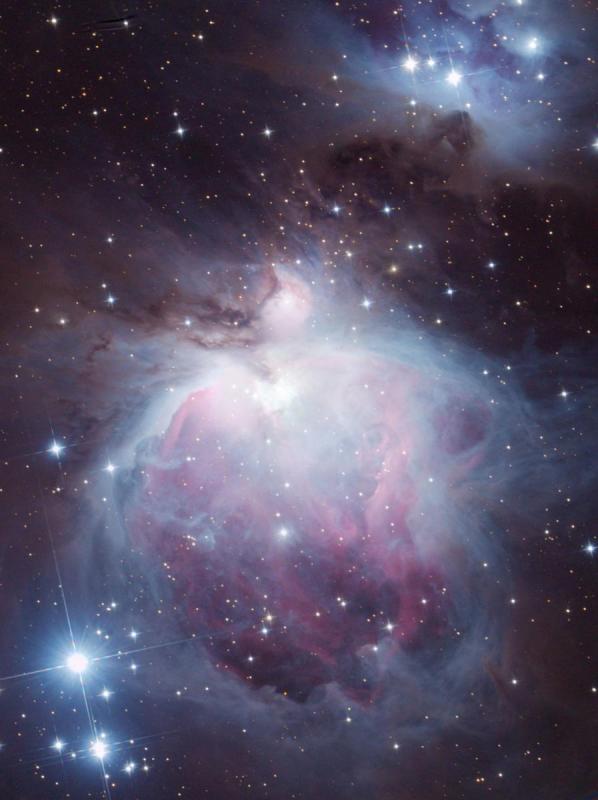 This setup is definitely not optimal for a full frame sensor, but it can be made to work. I've also used this gear to image Pleiades, Double Cluster, Andromeda, and the Lagoon Nebula. Results have been better than I expected, and I look forward to going after more difficult targets.
Regards,
Neil