GT-80S was delivered late today: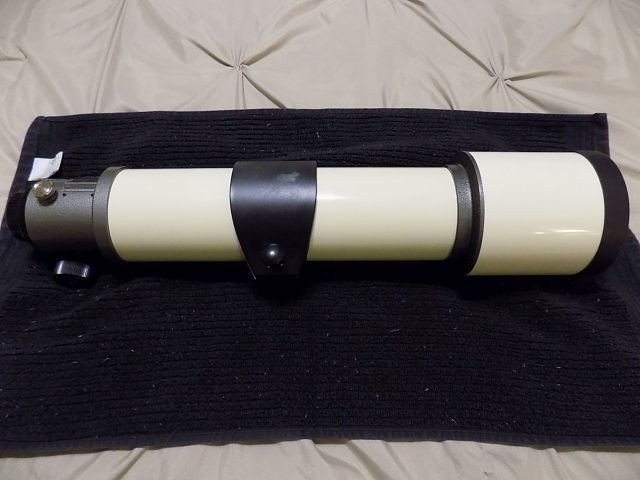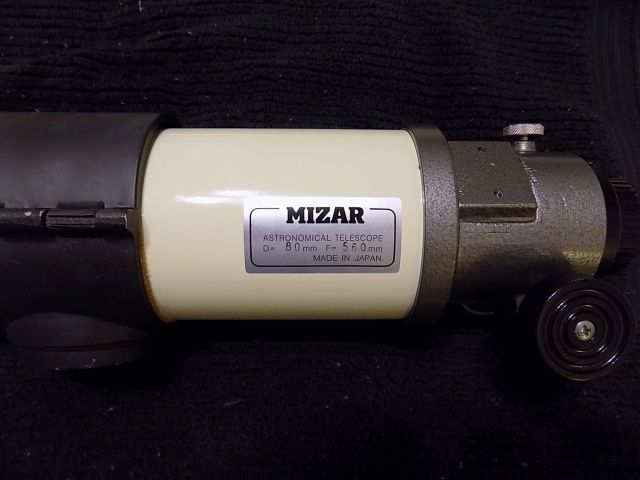 Took me hours to find a black rag loaded down with lint, but y'all are worth the effort.
Bare Tube weighs right at 5 lbs. Tube Color is... unusual. In bright LED light, it looks like Cream Of Wheat; but, in the man cave, it has a bit of Khaki.
The Focuser has about as many microscopic grub screws as my Tak FC-100 -- the assembly is a cap that threads off the tube, and has a micro-grub that must be loosened first. For some insane reason, a prior owner used a clear sticky & tacky lube. I'll scrub all that out this weekend, and replace with lithium grease.
I'm spoiled by two back-to-back Mint Mizars. Both lenses will get DPAC'ed this weekend (Trust, but Verify!). The cradle was in my Giveaway post. Long term, I'll use it with the much shorter BN-80, but it fits this 80, too.
** Made the swap: GT-80 is in the rings + 20cm SVBONY dovetail. Clouds may be breaking...
Edited by Bomber Bob, 09 June 2021 - 07:47 PM.