Another cloudy night to look at some old astro-photos. The one presented here is a remote globular cluster, that is twice the distance of the Large Magellanic Cloud - 300,000 light years. NGC 2419 acquired its name Intergalactic Wanderer when it was erroneously believed not to be in orbit around our galaxy. According to the information in SkySafari it takes some 3 billion years to complete an orbit around the Milky Way. Here's a screen shot from SkySafari showing its position relative to the Milky Way: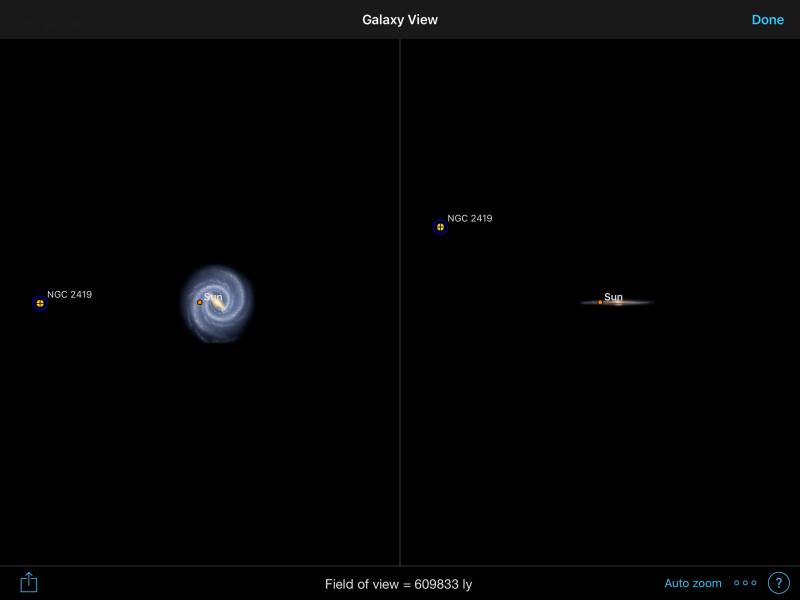 The following image was acquired with a GSO (Hardin Optical) 10-inch Newtonian at f/5.5.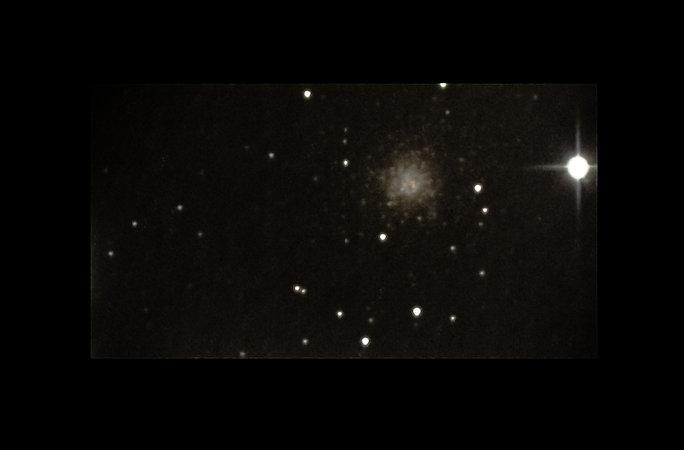 ZWO ASI290MC video camera, 10 X 45-sec. stacked with Autostakkert! 2, Wavelets w/ Registax 6; no UV/IR cut filter. The field of view is a bit less than 14 arc-minutes in width. Along with the 1400mm focal length the camera's tiny sensor (5.6 X 3.2 mm) makes for the tight FOV.
The burned out bright star is HD 60771 at 7.2 magnitude. The brighter field stars are around 14.5 to 15th magnitude. According to the Hubble Telescope H-R diagram in A Globular Cluster Database, the brighter cluster members are around 18th magnitude: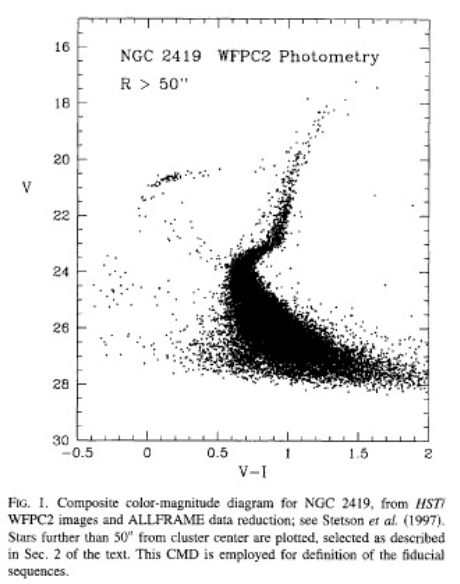 My image is nothing to write home about. But the cluster is interesting nonetheless. One source states that in absolute brightness it is in fourth place behind Omega Centauri, NGC 6388 (in Scorpius) and M54 (in Sagittarius). It is further stated to be the most remote Milky Way object that can be seen with moderate size amateur telescopes.
Clear Skies are Coming,
Russ
Edited by Rustler46, 29 January 2020 - 03:51 PM.