Hello all, I was imaging the Rosette nebula on Jan 23/24 and happened to catch a slow moving object passing by.. I would love to learn how to generate the astromemetry data for such an object and trace it back to an identification. Here's a 3-frame animation , object is right of center: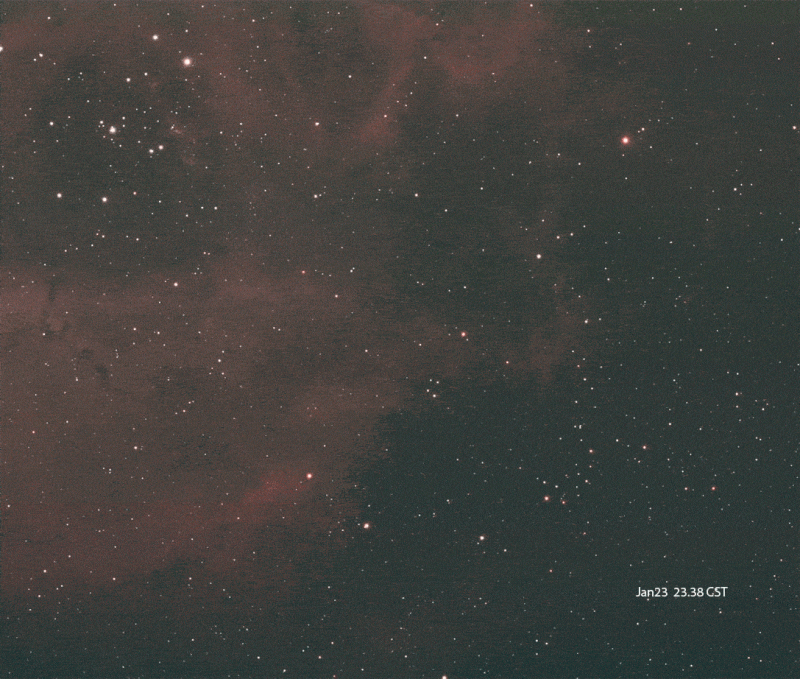 My first thought was geostationary sat but according to Stellarium there was nothing in that location. "GeoLITE" (NORAD 26770) was close by at the end of the imaging session but passed by the Rosette in about 20 minutes.
I imported a few asteroid lists into Stellarium but nothing showed up in that area either. I'd appreciate any guidance on how to figure this out. There's a platesolved image here if that helps.
Thanks
Edited by cshine, 13 February 2020 - 07:11 AM.