Recently I bought a Meade 2044 tube (it had the single form arm bracket) that was inexplicably and unexpectedly missing the primary mirror. Just as I was considering throwing the thing out or scrapping it for parts Bill Vorce listed a 107D spotter here on CN with a broken optical window.
The 107D and the 204x series of SCTs share identical components except for the secondary and front plate. On the 107D the front plate is a flat optical window and the secondary has a Mangin corrector - the 204x scopes, being SCTs, have a Schmidt corrector and a slightly aspheric secondary.
Since the primary in both scopes should be a perfect 4" f/2 sphere and the secondary is supposed to be hand-figured to match the corrector, I figure the image has a pretty good shot at being decent, and I've spent almost nothing on this little scope to begin with. Just needs a finder bracket (already have the original finder) and a tripod mounting plate.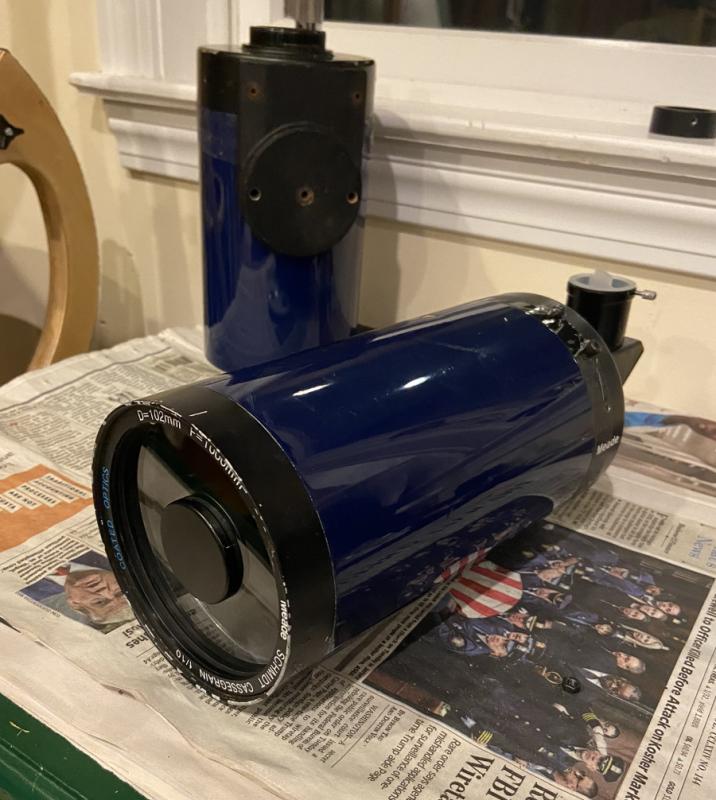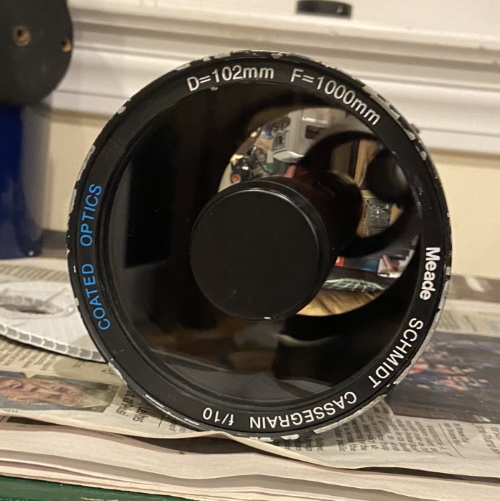 Do I really need it when I have an ETX and 4" tabletop Dob? Nah, not really. But I'm really glad that I managed to salvage two ruined scopes and make something useful. Maybe something great. Who knows.