I got a Sky Rover 102mm f/11 Refractor last Saturday.
It has a Dual Speed Focuser.
The Views through this Refractor are just Beautiful.
It is actually longer than my 6" Yard Cannon.
If any of you are or (have been) observing with a Refractor of these specs, please chime in !
Thx Mark
This Scope could be producing the BEST Star Points that I have ever seen !
Tomorrow night I am taking it to the Dark Sky Site, where I am sure it will be outstanding !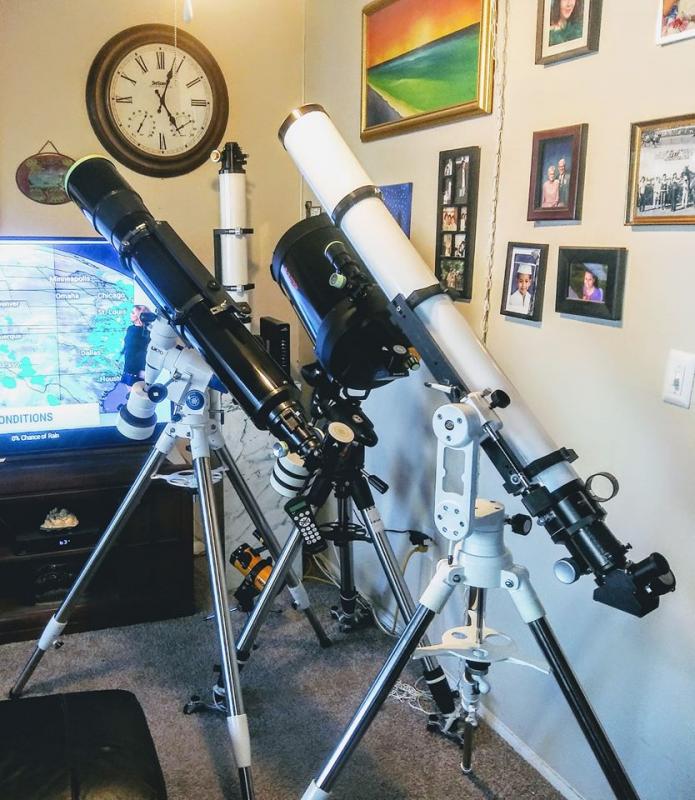 The White one on the right !
Edited by clusterbuster, 14 February 2020 - 10:33 AM.