Hi folks,
First of I need to correct something, my mirror is a 20" F 4.6 not 4.5 as I stated before, my error and it needed to be corrected.
Been working it today for the first time in awhile, did a Foucault test and input the readings, the graphs below show where it currently stands...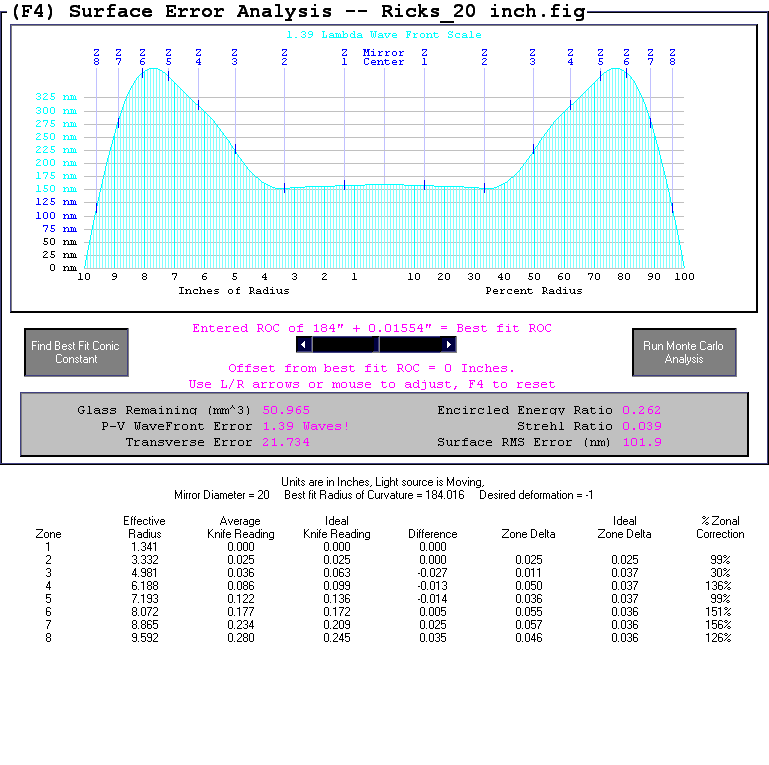 and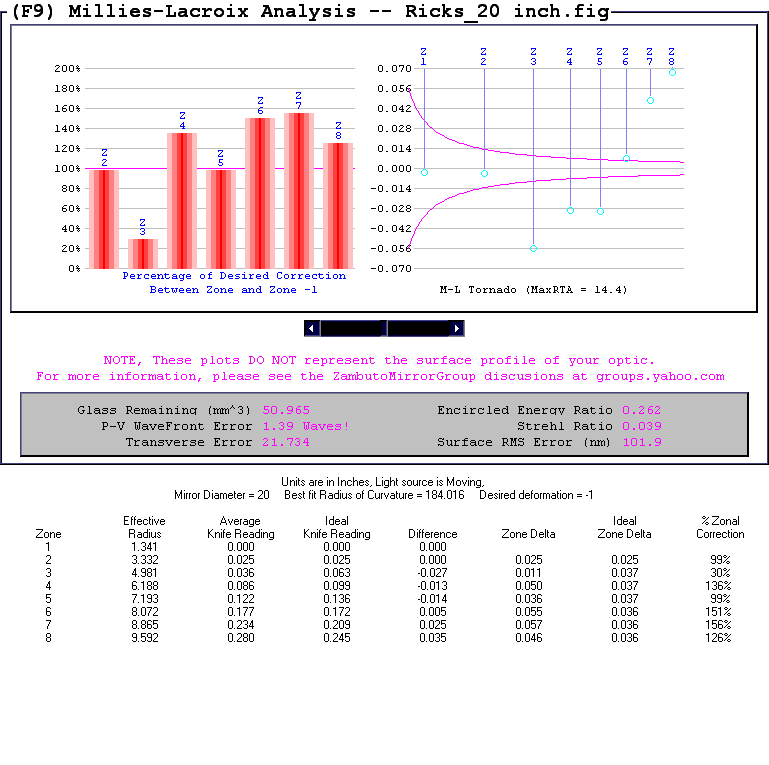 Now I am rusty at these graphs so have questions...
Does this mean outer zones are focusing long so I should center 10" lap over the 60-70% area some
more or do I have it wrong?
What would be the easiest way to tackle this graph?
I have a 13",10" and a 6" lap to choose from, so the question is,what lap would you use, where
would you use it, how long a tangent stroke and how long before you would test?
Thanks