I went to test out my new asi camera (finally, a clear night!) last night, but I believe the spacing is off because of the fact that I couldn't achieve sharp focus at all... stars only managed to look like a blob in 1 second exposures (I made sure the L filter was in front of it). I'm pretty sure the spacing between my FF and the sensor should be 55mm, but please correct me if I'm wrong. Anyways, I mostly need help trying to figure out what spacers I need to make this work?
Here's my imaging train: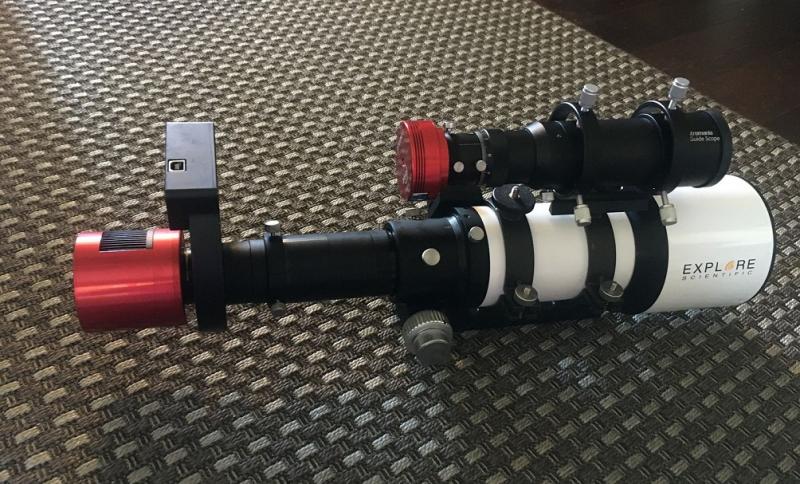 I have the FF in the focuser, which is attached to a 21mm spacer, and then threaded into the ZWO 7-position filter wheel, and then the M42 10mm extension that the nose of the camera is threaded into.