BIF: Here's how a previous owner solved the broken focuser pinion problem...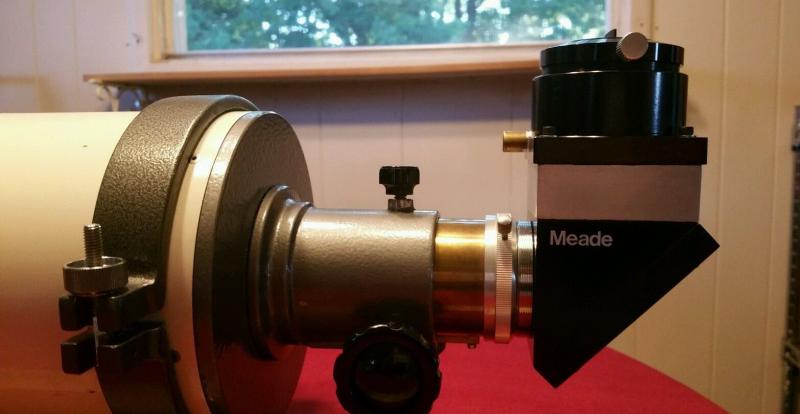 He added a top to a Meade 2" mirror diagonal that works like a helical fine focuser (sorta like my Baader diagonal), and would slide the diagonal's long chrome tube in/out for coarse focus.
Compare the original big plastic knobs with the Brandon / Orion / Unitron semi-APO 80mm RFTs units -- these 2" focusers weren't cheap back in the day!
IIRC, Chuck posted that University Optics also sold these focusers. And, that it wasn't uncommon for the brass pinion gear to break or come loose -- wonder if it used a tiny grub screw to hold it in place...
If I had any kind of welding skills, I'd re-attach that small black focus lock knob assembly.
My Dakin 4 has a similar Japan-made 2" focuser, but with a flat base, and no lock knob: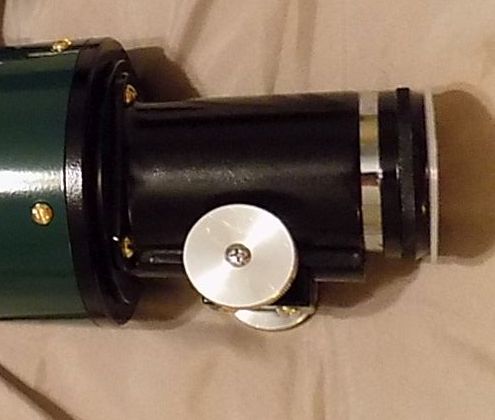 Both have brass helical-cut racks. The Dakin's has slightly finer teeth -- a good thing, since I do use it often for high-power views.
Edited by Bomber Bob, 23 March 2020 - 06:31 PM.