About a year ago, I took my first image of a DSO. It wasn't much, but it got me hooked.
This year, I got a chance to re-shoot that same DSO, and thought it was a good time to compare and see the progress made during that time. It's always fun.
So... here it was, my first Great Carina Nebula about a year ago. I had a short refractor, but not a particularly good one (400mm FL achromat), and very little knowledge of processing techniques: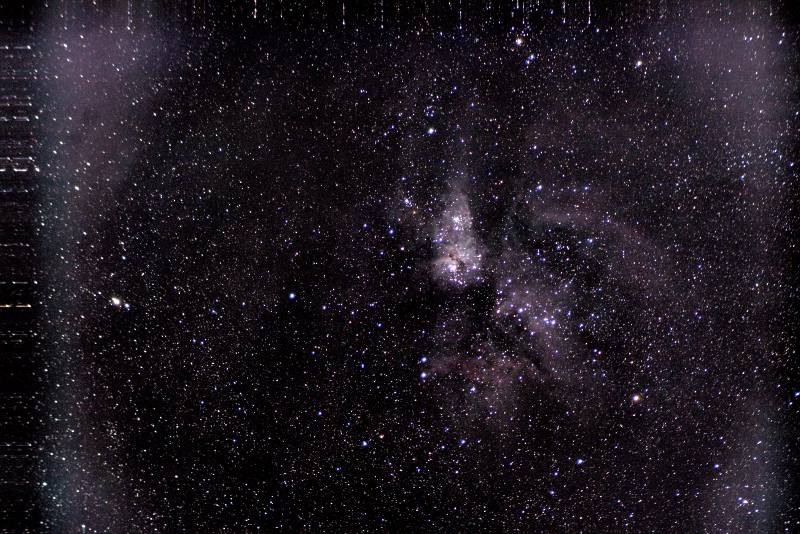 I tried reprocessing my old data, since I bet a lot of the improvement was in processing, but my flats from that session were severely overexposed and there were lots of dust donuts in the data, so without proper flats to calibrate them out it's a lost battle.
This year's, I think it came out better.
Framing is different, my imaging scope is a longer FL (750mm newt) and so this is more like a zoom on the central part. That's good, the central part is full of detail: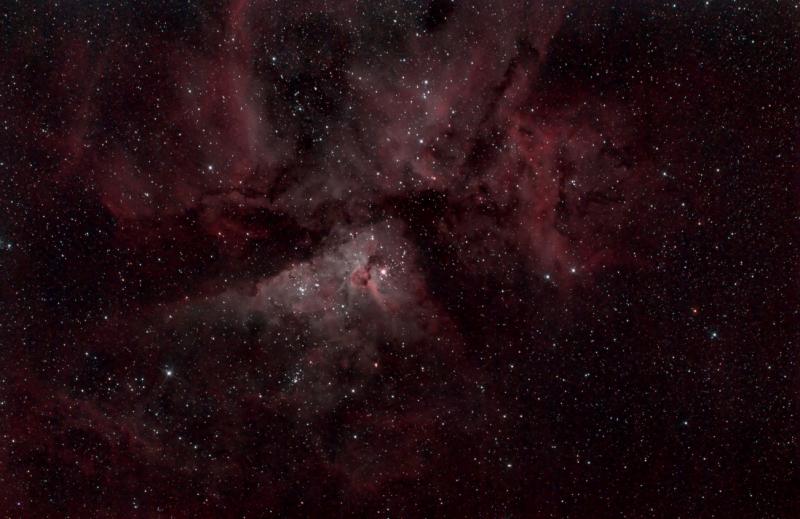 You can see the full-res version in astrobin.
Sadly, if you do check it out, you'll notice some (most) corners have oval stars, and some have round stars.
If I'm not mistaken, that's a collimation issue... right? I'm not sure if it's collimation or tilt, or a combination of both. Right before the start of this session my daughter came and was all excited to look at the stars through the telescope, but far more excited about playing with the collimation screws. I thought I had stopped her in time, but maybe I hadn't