I have been working on adding platesolving for manual or DIY motorized mounts. The PSWAI (Plate Solved Where Am I, PushTo like) a year ago. More recently the Plate Solved GoTo (PS-G2) for my DIY motorized EQ mount.
I recently added Sky Safari control to the PS-G2 using a subset of the LX200(GPS) command set to do this. The python script to do this runs on a linux machine/mount side raspberry pi, talks to Sky Safari (using WiFi) on one side and to the Arduino controlling the mount on the other side. It also connects to the camera. On a GoTo command from Sky Safari, it iteratively does photo capture and platesolving followed by a slew to get an accurate GoTo.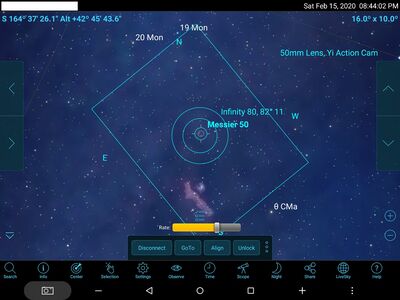 Someone here had asked me about adding PlateSolving to existing GoTo mounts to automatically correct the error in GoTo using platesolving.
Adding the LX200(GPS) interface for SSPro control for the PS-G2 got me thinking about this problem. Low/Mid range GoTo mounts often have inaccurate GoTos either due to bad mechanics/balance/alignments.
You would need a small camera piggybacked (like on the PSWAI) and aligned to the scope, and a linux machine (raspberry pi) to run the platesolver on.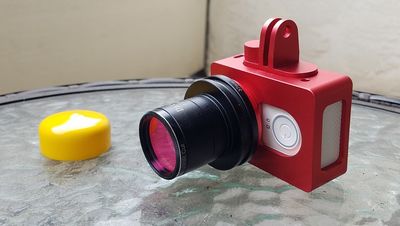 You could add a python script "middleware" sitting between SkySafari and the mount, say on a raspberry pi connected to the mount. If the protocol used is well known, like the LX200, it should be possible for this python middleware script to pass all command/response from Sky Safari to/from the mount, except for the GoTo slew command. Upon detecting the GoTo slew command it would do a series of platesolve sync and slew commands to the mount to get a very accurate GoTo. Sky Safari would connect to the Pi, instead of the mount.
Another way to do this would be to do platesolve sync using the piggybacked camera like APers. With something like Indi/Ekos/Stellarmate this would be able to work for a large number of supported cameras and mounts. You would need to find a way to automatically do platesolve sync after every GoTo from Sky Safari. I know at least one person trying to do this.
This is just an idea at this point.
Any reason why it won't work? Is it worthwhile? Anyone interested in trying?
It is supposed to fix bad alignment, mechanical slips, mount bumping kind of issues for GoTo mounts and make them very accurate.