Connecting the power to an ETX-90, and an LX-90, in reverse, suddenly gives you a dead mount. It burns a trace on the board, as you can see.
There is a fix. It takes a very small tipped soldering iron, a little dis-assembly of the mount and RA gears.
I soldered a 1a fuse to a couple wires, and soldered those to JP1 pin 4, and J1 pin 1.
A cheap fix for an impossible to find board.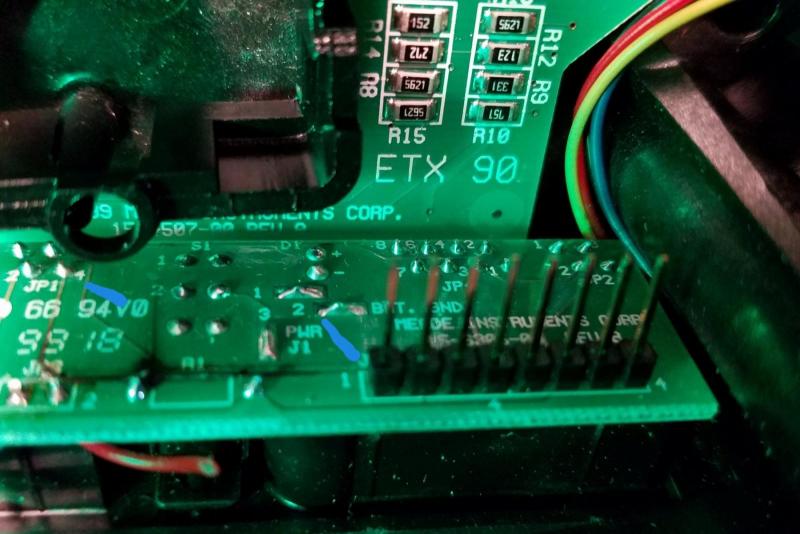 Edited by Myk Rian, 16 February 2020 - 07:09 PM.