Whilst I'm waiting for the new camera I took a few subs of M51 with the RASA 11 & QHY168C. Is the image too blue?
I'm using this image to practice how to get the best colour I can for future processing especially for the M81/M82 Big data image. I think I've hit on a technique that works quite well but I'd like the forums opinion as to how they think the colour is on this image. I'm trying to steer away from PCC or any of the more advanced correction techniques for now.
The image below has had no processing other than the new colour technique which I'm working with but is quite simply using multiple archsinh stretches and not the masked stretch which can leave an image really dark. The image has no L channel or noise reduction added or noise removed.
The image is 680 1 minute subs under Bortle 8/9 skies. I intend to capture a full block of L data when I get the new camera and blend into this image as the RGB data is quite nice. I will remove the stars and process separately when I get the L data.
As always, let me know your thoughts.
Happy imaging to you all.
Best wishes
Mark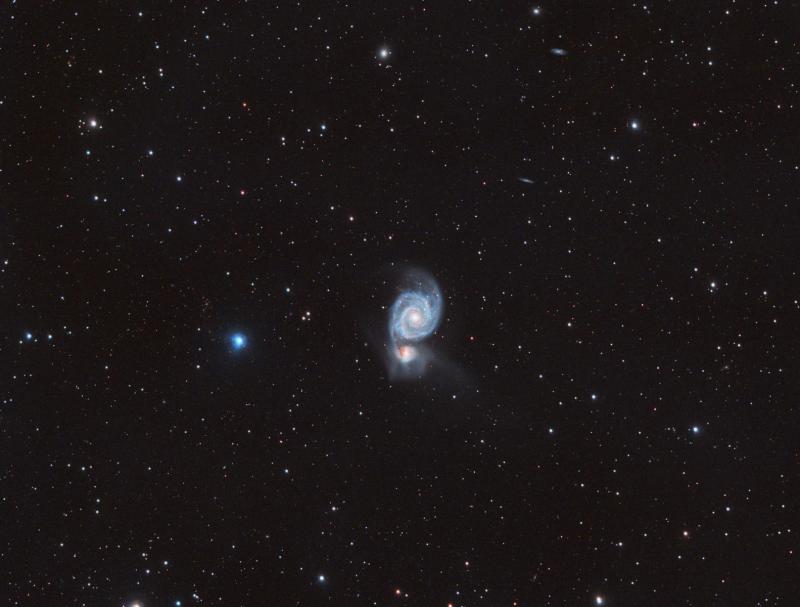 Edited by pyrasanth, 18 February 2020 - 06:17 PM.