It has been almost 8 months since I've attempted any imaging!
I put the scope out last night and planned to try to get an image of the lunar occultation of Mars. However I was having some sort of camera connectivity issue with my 224MC, so it was a disaster. I ended up watching through the eyepiece, which was also enjoyable enough.
I did get the camera figured out. This evening after work I did a rough collimation (still not very good) and pointed at Venus. With my new laptop and SSD +USB3.0, I was able to get 400+fps just messing around a bit. I think this computer will be a very good one for imaging.
Seeing was 2/5.
Here's the result. Some glow/artifacts that I couldn't get rid of but not bad for jumping back into things.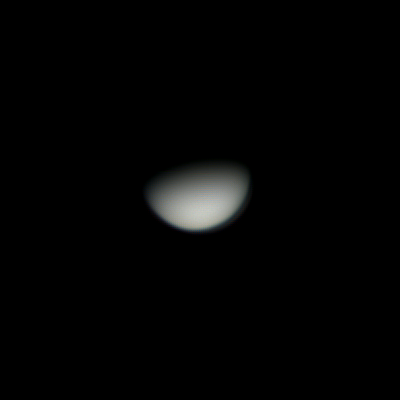 Bonus: a shot of the Mars occultation with my phone camera through the eyepiece from this morning:
~