Here's a screen shot of the live stacked image: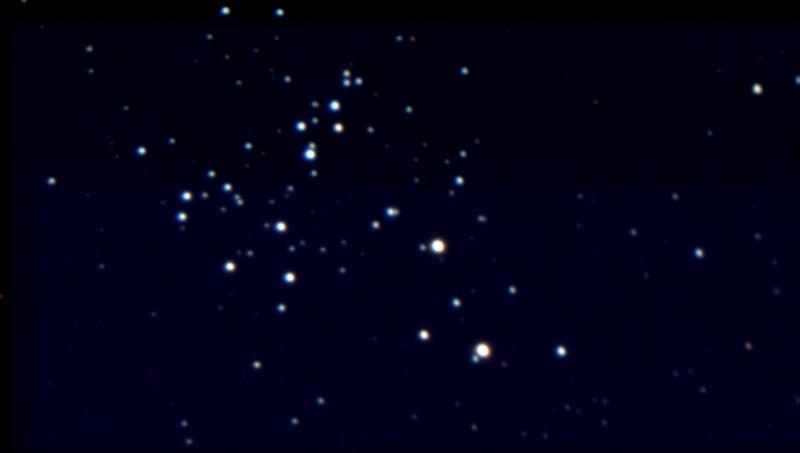 Observing Report:
Date and time of the observation = 2020 February 17, ~19:30 local time
Seeing & transparency conditions = fair seeing and transparency
Name of subject = open cluster M93
Hardware = AT115EDT triplet refractor, UV/IR-cut filter, ZWO ASI290MC camera on G-11 mount
Software/process used for the live capture = SharpCap, 300 seconds via 300 1-second frames
Discussion of observations:
Still getting used to how to use SharpCap for EAA. The bright stars in this open cluster made it much easier for SharpCap to find enough alignment stars. The building stack ended up looking like what you see. I not sure why the background looks different (blue) for the lower half of the image. But the cluster was interesting to observe, considering most of the stars are in the same volume of space, held together by their mutual gravitational attraction. It looks like it would have been beneficial to have used the atmospheric dispersion corrector (ADC), since the cluster was low in the sky. Perhaps this caused the blue/red fringes on opposite sides of bright stars.
Edited by Rustler46, 20 February 2020 - 06:41 PM.