Feb 20 2020 Thursday 0920 - 1027 local time
Local weather forecast was for 'mainly sunny'. Clear Sky Chart predicted '2/5 Poor' seeing... and it was.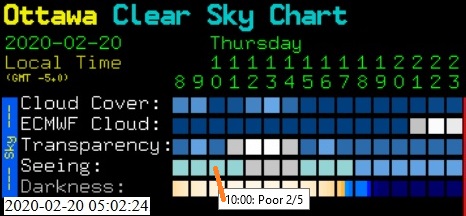 Full Solar Disc (2-panel mosaic, 50mm + Quark + ASI178MM)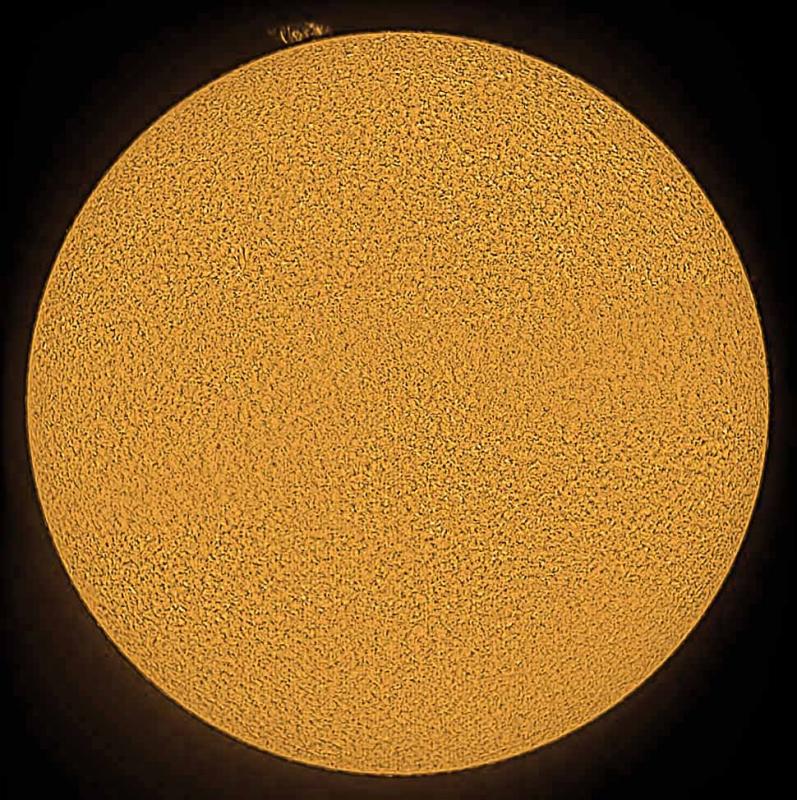 That large hedgerow prom at 11 O'clock was still going strong.
Arching Proms at 2 O'clock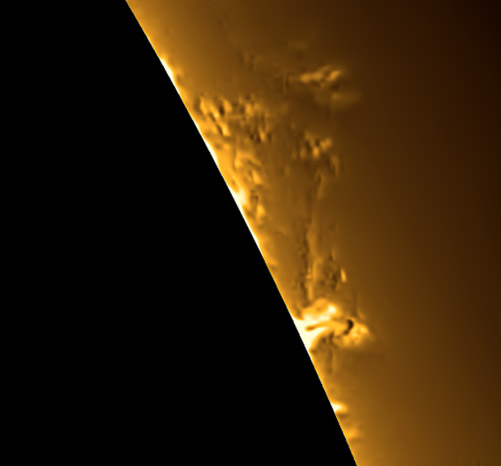 Small Hedgerow at 5 O'clock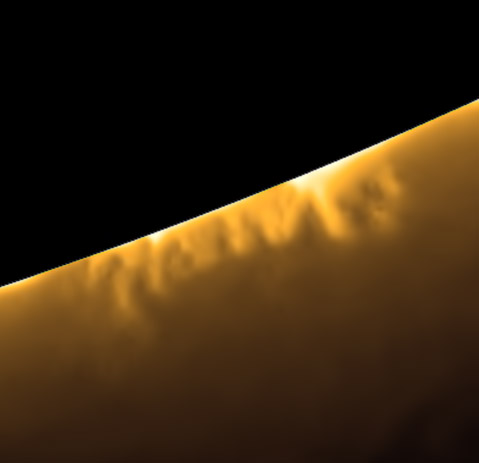 Large Flaring Spike Prom at 10 O'clock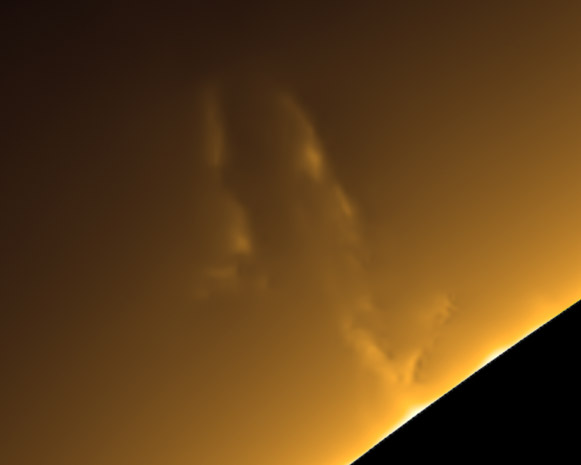 Massive Hedgerow Prom at 11 O'clock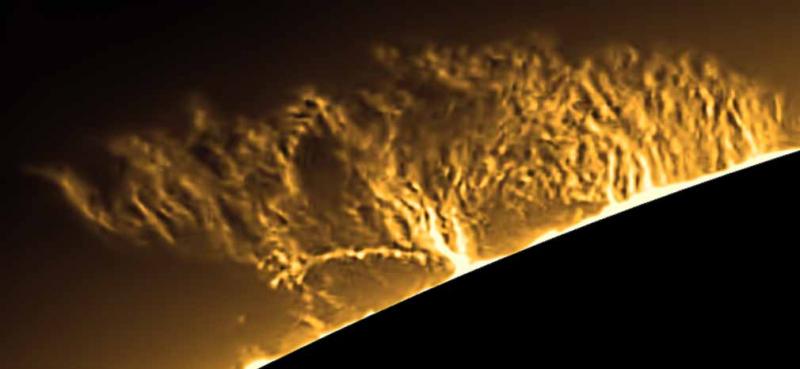 Quite and interesting sun on Thursday.
Best,
Rick