On the 18th, we installed a new 24" CDK into the old McAllister dome where the 16" Boller & Chivens had lived for 20 years. This scope will be used for the public program on busy nights, for special group events and for research after midnight when needed by our astronomers. It is now named the Brian Dyer Telescope and Dome.
The dome will now be renewed inside and we need to get the dome automation reconfigured to work without the old DOS based MOVE program that is still used on our research telescopes. This telescope will be pointed with an iPad using Sky Safari as are all the telescopes in the new Giovale Open Deck Observatory.
We expect this new telescope to be open to the public by early May.
Here's some pics of the installation that will be over the new few posts:
This is Eric from Planewave who flew in to help with the install. That's the new L-600 mount.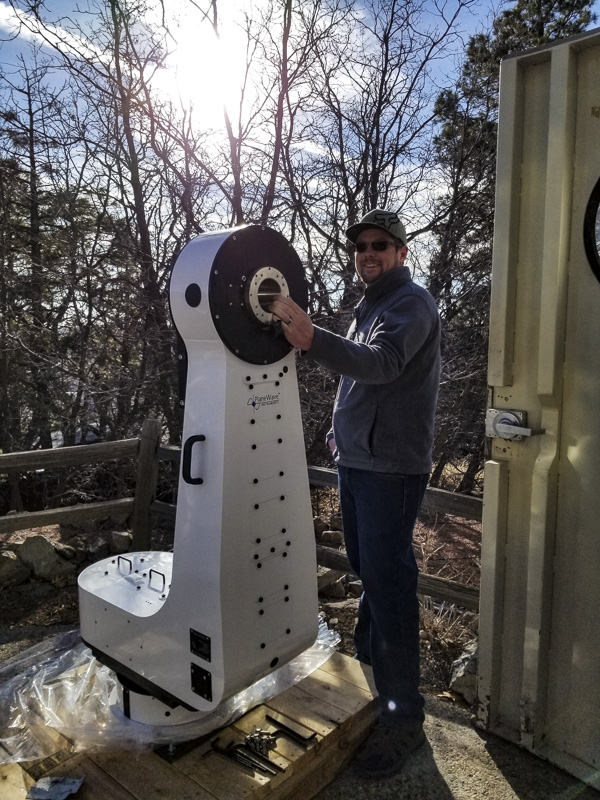 Edited by rockethead26, 22 February 2020 - 10:18 AM.