Hi all,
here is a new version of my LDN 1622 + vdB 62.
I've reprocessed my image with more datas in PI and Photoshop.
Telescope: 10" Lacerta Newton, f=1000mm
Camera: SBIG ST8300M with Baader filters
Exposure times: Ha: 55x10min L: 12x5min RGB: 8x5min each
Location: Erdweg/Germany
http://galaxyphoto.de/en/ldn1622/ (new image versions + object identification)

As a comparison here is the old version: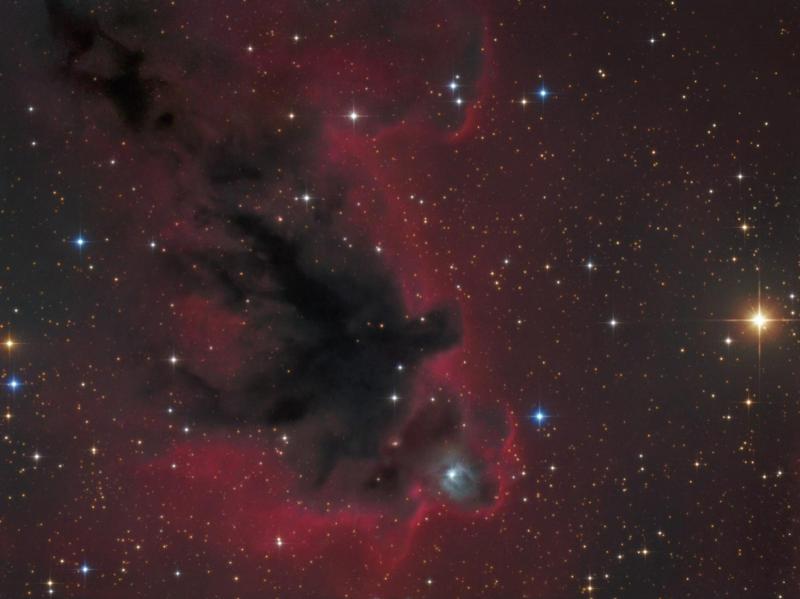 All the best
Michael
Edited by Michael Deger, 22 February 2020 - 01:45 PM.