I read an article a few years back that claimed that the Milky Way was as as white as the "morning snow". Having seen firsthand the plane of the Milky Way in its entirety—and photographed much of it through my DSLR—the description completely understates the wide range of colors of our galactic neighborhood. Last night's take was a portrait centered between the Running Chicken Nebula and the Eta Carina Nebula, an area of the Centaurus arm rich in colorful stars and gases: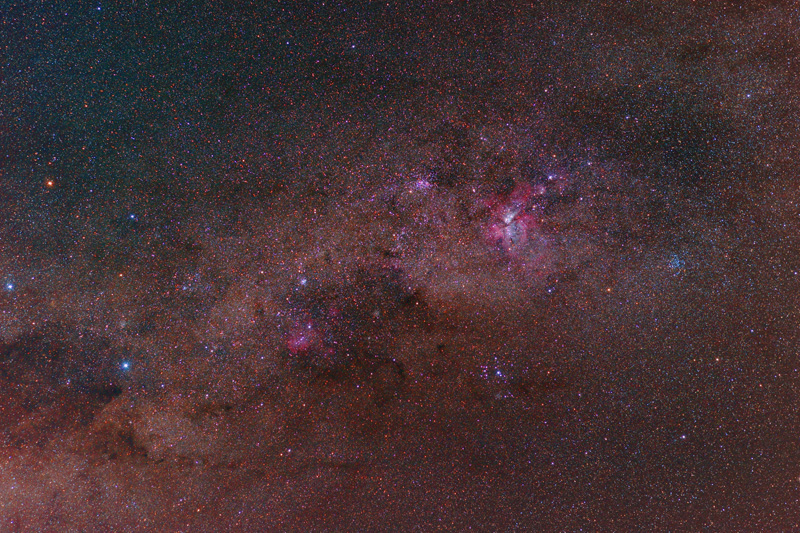 Full size: https://www.cloudynights.com/gallery/sizes/89530-from-crux-to-ngc3114/large/
Capture details: https://www.cloudyni...rux-to-ngc3114/
Cheers,
BQ
Edited by BQ Octantis, 24 February 2020 - 07:44 AM.