Here a composition on the group 2557 evolution.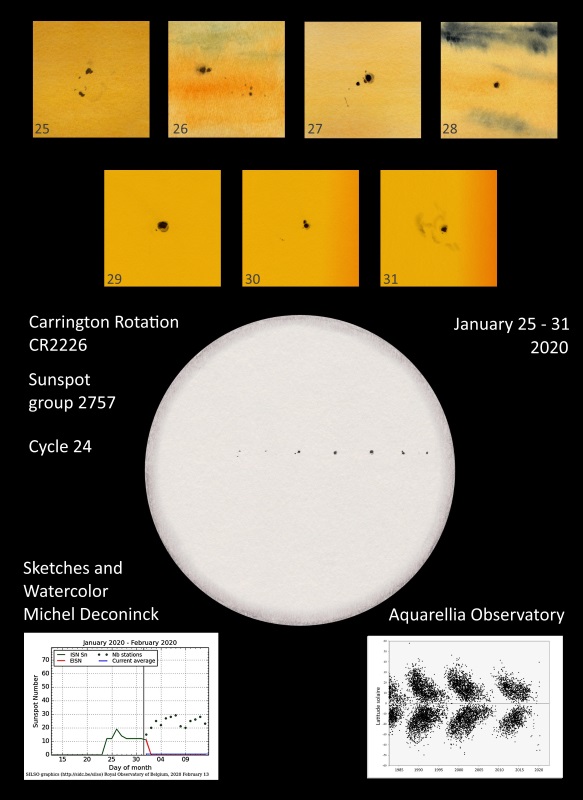 Ok, January 26 and mainly on 28th, the atmosphere was not pure, but that gives another ambiance.
Because I had no update of the Maunder's butterfly diagram since 2018, I did the update myself, just based on my own observations.
Clear sky to you all
Michel
Edited by Aquarellia, 24 February 2020 - 04:04 AM.