A clear night and the New Moon coincided here this month, so I jumped out and took a shot at the Rosette. It may not be the best target for an unmodded DSLR, but I decided to give it a shot. 60 180 second subs, 24 darks, 81 flats, and my trusty master bias.
Stacked with DSS (No White Balance option), and post processed with StarTools. Enjoy!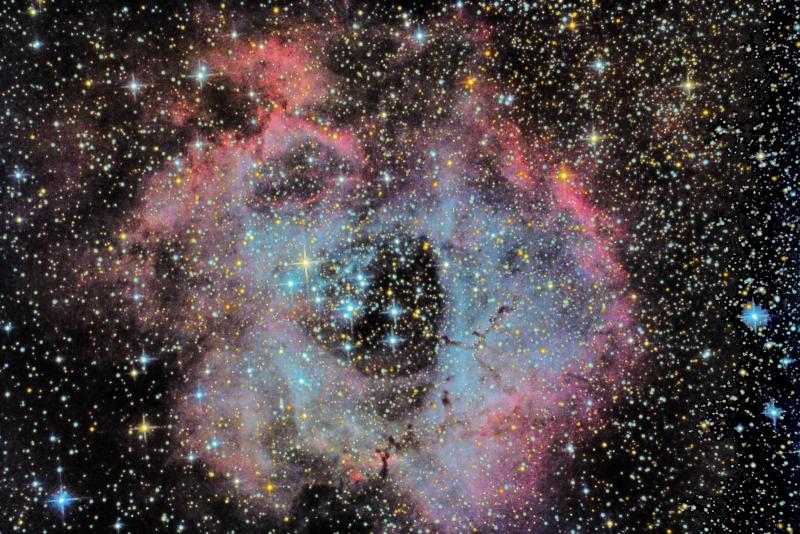 This is my second image captured with Astrophotography Tools, including an automated meridian flip. I love it when tools ease some of the pain of the night. The flip was flawless, and APT does a great job of framing after the flip!
Bob